Claims that Nigel Farage's private bank closed his account because he did not share his "values" are "bullshit", a Cabinet minister has said.
Grant Shapes The former UKIP leader described Coutts' treatment of Mr Farage as "absolutely disgraceful" and urged the Financial Conduct Authority (FCA) to "do more on this".
Farage account closed 'due to insufficient funds'

Speaking to Sky News' KK Burley, the energy secretary said: "I think it's absolutely disgraceful.
"I don't have to agree with everything Nigel Farage says to recognize that free speech is a very important part of our domestic life.
"What has happened to some of these banks by this government, known as the PEP government, or the politically exposed persons, is truly disgraceful.
"People should not have their bank accounts closed because of their political or other views. And banks should not refuse to open accounts on that basis."
He said there was a "long-standing problem" of banks "misusing guidance and rules" to not only close them, but refuse to open them in the first place.
"This is unacceptable and ministers are working at the moment."
The new survey is hard reading for Sync as he faces the last PMQs before the summer holidays.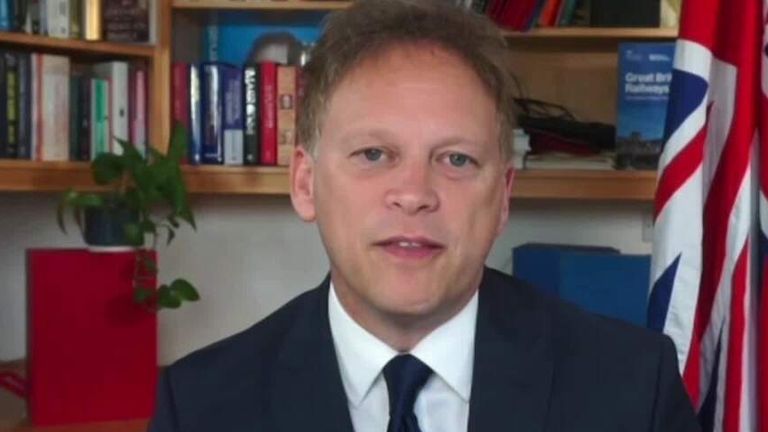 Asked if legislation might be necessary to tackle the problem, he replied: "It might. We'll do whatever we have to do. But I think first, the Financial Conduct Authority needs to get a grip on it."
Mr Shepps' comments followed those of Mr Farage. Claimed that his bank account has been closed. After Coutts decided his views were "not consistent with our values".
Former leader of UKIP said last month that the special bank – used by the royal family – had written to inform him that both his personal and business accounts were being closed, without providing any explanation.
Mr Farage claimed in a video on Twitter that this was because he was a "politically exposed person", or PEP, and that the freezing of his bank accounts was part of a plan to force him out of the UK.
But both the BBC and the Financial Times reported that the bank did not want the practice because it did not have enough money in its accounts.
Read more political news:
What happened to Farage's accounts?
Sink's approval rating is at its lowest level since he became PM.
Cruise ships sending asylum seekers home were turned away.
'You can bank at NatWest, Nigel'

Writing in the Daily Telegraph, Mr Farage said he had seen a 40-page document which showed that while he met "commercial retention criteria", his views – from his stance on LGBT+ rights and his friendship with former US president Donald Trump – meant the bank wanted him to leave.
Sky News has not seen the document.
"Between 2014 and 2016, when I first banked with Coutts, there was never a problem. After Brexit became a reality, everything changed," Mr Farage wrote.
He said the report claimed he was seen as "xenophobic and racist", repeated claims he was a fascist during his school days, and said his former The comments were "offensive and appear out of touch with wider society".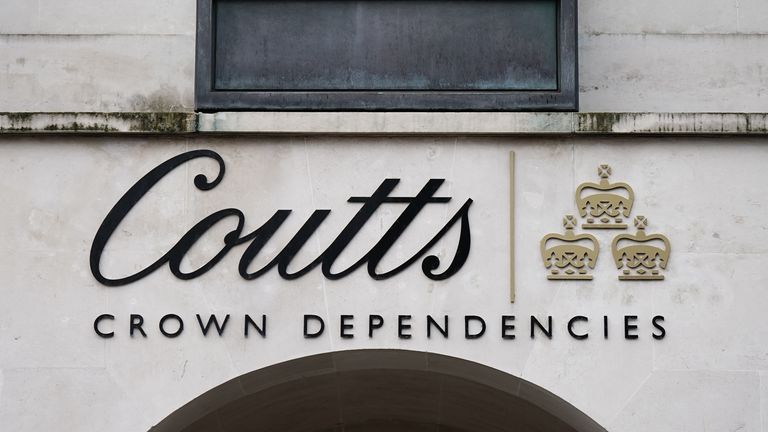 Sky News understands that the FCA is aware of the statements made by Mr Farage and will be monitoring the matter.
An FCA spokesman said: "While who banks do business with is ultimately a commercial decision for them, they must treat people fairly and ensure they meet their obligations under equality law."
Sky News has contacted Coates for comment.
Source by [Sky News]