A woman was seriously injured by a bison in North Dakota's Theodore Roosevelt National Park over the weekend.
The incident happened Saturday at the Painted Canyon trailhead, the National Park Service said.
Park staff were notified around 11 a.m. MDT, and rangers and Billings County Sheriff and Emergency Medical Services attended and treated the patient at the scene.
The Minnesota woman suffered significant injuries to her abdomen and legs.
Female bison gorse in Yellowstone National Park, Arizona
He was taken by ambulance to a hospital in Dickinson before being taken to another facility in Fargo.
The visitor was last listed in serious but stable condition.
"Park staff send their best wishes to her and her family as she continues her care and recovery," the agency said in a statement.
The incident is still under investigation and the exact details of what happened are not known at this time.
The National Park Service reported Monday that a 47-year-old woman from Phoenix, Arizona, was killed by a bison in Yellowstone National Park this morning.
He suffered significant injuries to his chest and abdomen and was airlifted to Eastern Idaho Regional Medical Center.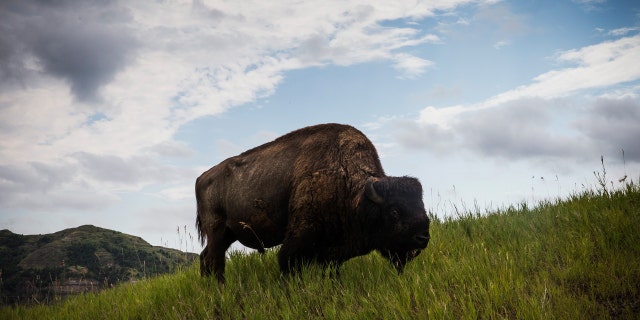 A tourist at Yellowstone National Park was caught on video taking a selfie with the bison
The woman was walking in a field with another man when they saw two bison. Turning to walk away, one of the animals charged at the woman.
It is not known how close the people were to the bison when it was charged.
Last summer, three people were killed by bison within a month. Bison have injured more people in Yellowstone than any other animal.
The agency notes that wildlife can be dangerous when approached and to stay at least 25 yards away from large animals like bison and elk and at least 100 yards away from bears and wolves.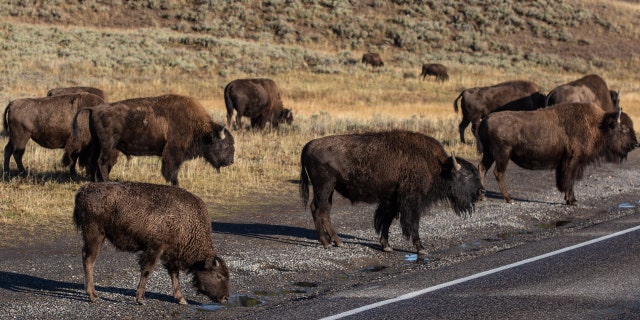 Bison are unpredictable, can turn quickly and run three times faster than humans.
Bluff-charging, head-bobbing, flapping, snarling or snoring are all warning signs that someone is too close and a charge is imminent.
Click here to get the Fox News app.
During mating season – until mid-August – they can become more agitated and visitors are advised to take extra care and give them extra space during this time.
"National parks are generally safe destinations and many people visit each year without incident, but visitors should educate themselves about the potential dangers. National park staff are happy to help plan trips, and information is available at visitor centers and on individual park websites," the Park Service says.
Source by [Fox News]