Between one inning of each game, the Washington Nationals have presidential mascots join a foot race, and the New York Yankees entertain fans with a virtual subway race.
Since 2017, Atlanta Braves fans attending games at Truist Park have looked forward to one lucky fan taking to the outfield warning track to try and defeat "The Freeze."
Track and field star Durran Dunn is currently the man behind the goggles and tracksuit. Nigel Talton debuted as "The Freeze" more than six years ago. Talton is a Georgia native and was a high school and college track star.
During Thursday's game, a fan appeared ready to hand "The Freeze" a rare loss, but he squandered the opportunity when he lost his footing at the very end of the race.
CLICK HERE FOR MORE SPORTS COVERAGE ON FOXNEWS.COM
Fans who step up to the plate to compete against "The Freeze" are traditionally given a generous head start – usually about five seconds.
Rookie phenom Corbin Carroll turns strikeout into surprising Diamondback run vs. Braves
But it's become somewhat of a regular occurrence for fans to feel defeated as they begin to feel that "The Freeze" is increasingly cutting into their lead.
The Jumbotron put the fans' frustration on full display for the home crowd. And MLB's replay even showed the heartbreaking defeat in slow motion — from multiple angles.
The Braves defeated the Arizona Diamondbacks on Thursday for their major league-leading 62nd win of the season.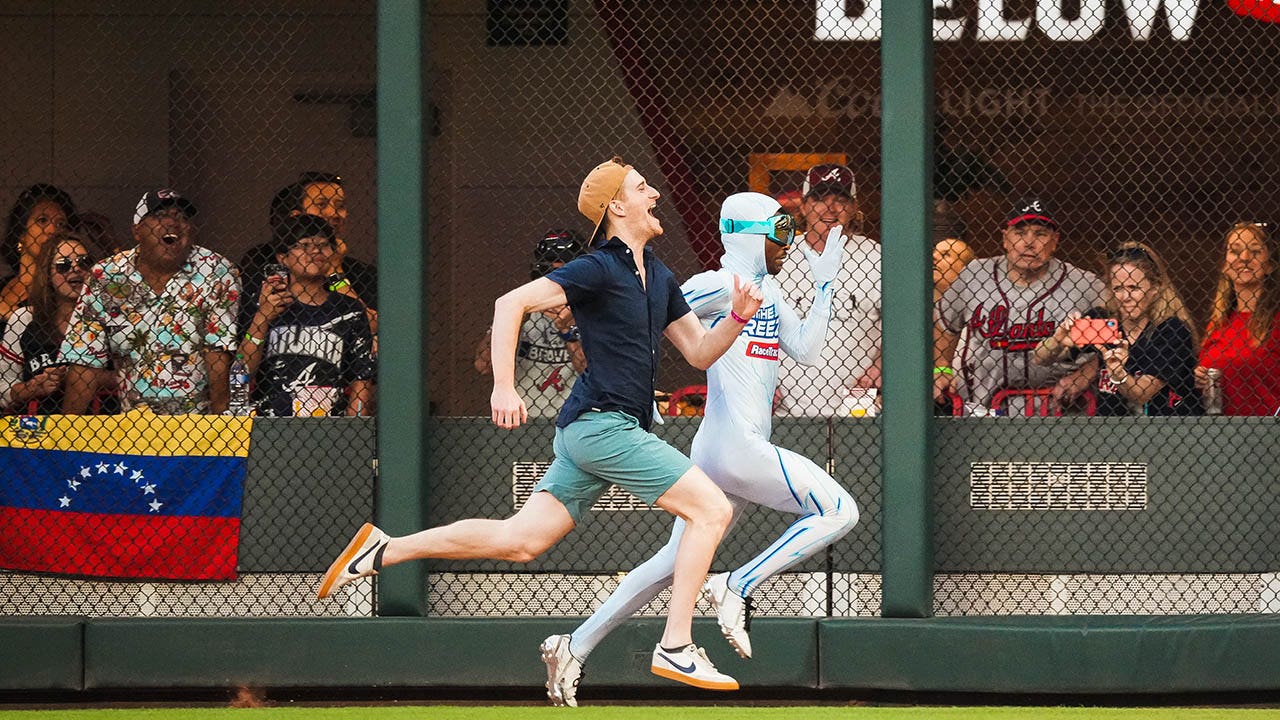 Dunn was a star athlete at Southern Mississippi where he competed in track and field. He always played defensive back for the Golden Eagles during his senior year.
Click here to get the Fox News app.
"The Freeze" isn't invincible, but the losses are minimal. The races also drew teammates to see if they could reach the finish line first. Former NFL star wide receiver Chad Ochocinco-Johnson challenges "The Freeze" in 2021, with the race ending at the end of the photo.
Source by [Fox News]