Yes, sweet lasagna is a thing and apparently it's delicious.
"This is such an easy, delicious summer dessert that will please adults and kids alike — especially chocolate lovers," says Natasha Krawczyk of Idaho, owner of Natasha's Kitchen food blog.
"If you love chocolate cake but don't like to bake, you've found yourself a new favorite recipe that takes virtually no time to put together. The crunchy Oreo crust with the cheesecake layer and chocolate pudding makes for an unusual combination of flavors," she adds.
Easy Banana Pudding with Wafers and Whipped Topping Recipe: 'Feed that Craving'
Grab that Oreo package in your pantry and try making this fun treat.
No oven required, and it might please the chocoholics in your inner circle.
Million Dollar Bars: An easy dessert recipe made with chocolate, caramel and cookies
Chocolate Lasagna by Natasha Krawchuk of Natasha's Kitchen
Makes 16 servings.
Preparation time: 30 minutes
Cooking time: 2 hours Freezing time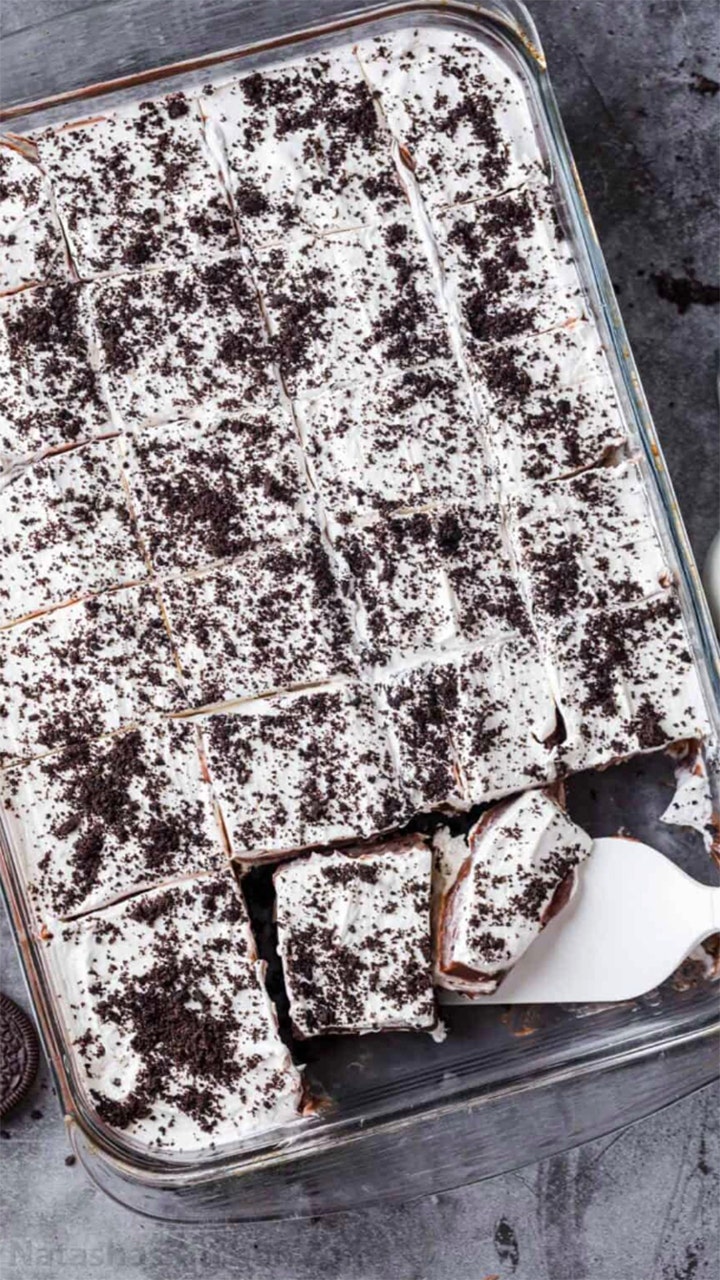 Ingredients:
Crust Layer:
14.3 oz pack of Oreos, or 405 grams
6 tablespoons unsalted butter, melted
Cheesecake Layer:
12 ounces cream cheese, room temperature
1 teaspoon vanilla extract
1/4 cup powdered sugar
8 oz chilled whip, refrigerated (whipped topping)
'Mocha Latte Ice Cream Pie' is a sweet treat for 'any occasion': try the recipe
Chocolate Pudding Layer:
7.8 oz Instant Chocolate Pudding, (two 3.9 oz packages)
3 1/4 cups cold whole milk
Top layer:
8 oz chilled whip, refrigerated (whipped topping)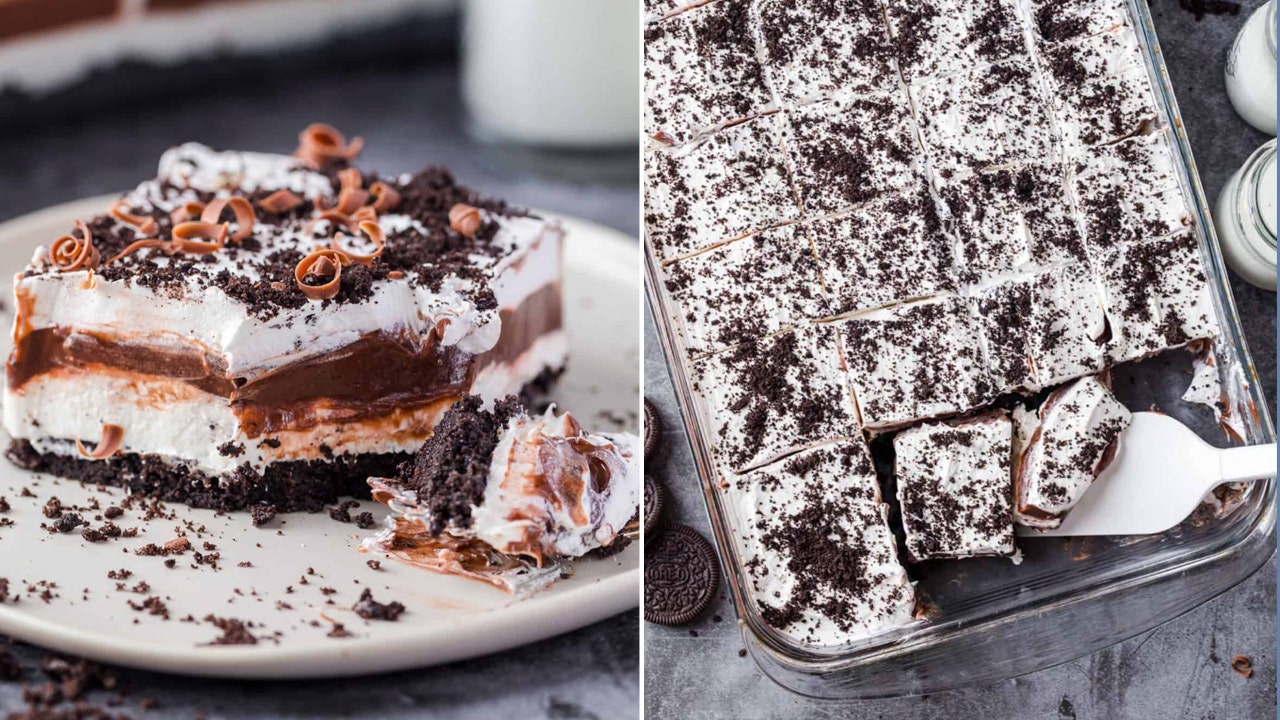 Instructions:
Prepare the Oreo Crust:
1. In a food processor or blender, crush the whole pack of Oreos with their cream until fine crumbs form. Set aside about 3 tablespoons of crushed Oreos for the topping. Transfer to a bowl and mix with the melted butter.
2. In a 9″x13″ baking dish, press the Oreo mixture into the bottom of the pan with a spatula to make a crust. Refrigerate while you prepare the cheesecake layer.
Click here to sign up for our lifestyle newsletter.
Prepare the cheesecake layer:
In a large bowl, beat the cream cheese with the vanilla extract and powdered sugar. Pour in cold batter. Spread the crust evenly and carefully. Refrigerate while preparing the pudding layer.
Prepare the chocolate pudding layer:
1. Whisk together the pudding mix and milk in a bowl until the pudding thickens.
2. Spread the chocolate pudding evenly over the cheesecake layer. Refrigerate until pudding is set.
Top layer:
Top with cooled whipped cream as a final layer and sprinkle with reserved crushed Oreos then cover and chill for at least two hours and refrigerate until ready to serve.
Click here to get the Fox News app.
This is the property of the original recipe. NatashasKitchen.com and shared with Fox News Digital.
Source by [Fox News]