Vice President Kamala Harris faced a wave of criticism after her speech in Jacksonville, Florida, on Friday, in which she said the state's new history curriculum teaches students that slaves in America actually "profited from slavery."
"Just yesterday in the state of Florida they decided to teach middle school students that enslaved people benefit from slavery, they insult us in an attempt to burn us down, and we're not going to stand for that," Harris said, referring to a new curriculum approved by the Florida Department of Education on Wednesday that covers the history of slavery in America.
gave New curriculum In fact, states, "The Instruction includes how slaves developed skills that, in some cases, could be applied to their personal advantage", leading countless critics to accuse Harris of "blatantly lying" and "misleading" the American public.
"I've read through the new FL curriculum. It's hard to tell how amazing Kamala Harris is lying about it," National Review writer Charles Cooke wrote on Twitter, linking to an analysis detailing the line items within the curriculum.
Kamala Harris' 'forced' speech on desegregation Florida rips state's black history standards
In his analysis, Cook noted every mention of slavery, slaves, abolitionists, civil rights, and African Americans in the new curriculum, and Sales had "no way to look at the course and conclude that it 'gaslights' people or whitewashes slavery."
"It's a brazen lie. It's a shocking lie. It's a evil The lie is so wrong — so willfully and cynically misleading — that in a sane political culture, Harris would be obliged to apologize."
"This is absolutely a lie," wrote another Twitter user, linking to a video of Harris' speech, while others, including Fox News contributor Ben Dominick and the Republican National Committee, similarly said she was "blatantly lying" or called her comments a "total lie."
Bert Hume, Fox News' chief political analyst, said the left is "trying to make slavery a bigger issue now than it was before the Civil Rights Movement and possibly even before the Civil War", adding that they "had to lie about it" to do so.
Tim Scott's Reluctance to Ban TikTok Amid Tough China Pressure
The Republican Party of Florida tweeted, "In Florida, our mission is clear: education over education, which Democrats hate because of their history and association with Jim Crow, segregation and the KKK."
Another user wrote, "Is she lying or just stupid? Easy question."
"Kamala Harris has made the most powerful case against race and gender quotas in government, if she knew it," Republican presidential candidate Vivek Ramaswamy told Fox News Digital.
Meanwhile, Georgia Lt. Gov. Bert Jones, also a Republican, said, "The vice president is lying to the American people. Our children's education in schools should be stopped."
Jones then called for similar policies in his state to "empower parents and teachers and work to promote a curriculum that unites us, not divides us."
Republicans call for impeachment of Biden after release of FBI document detailing bribery allegations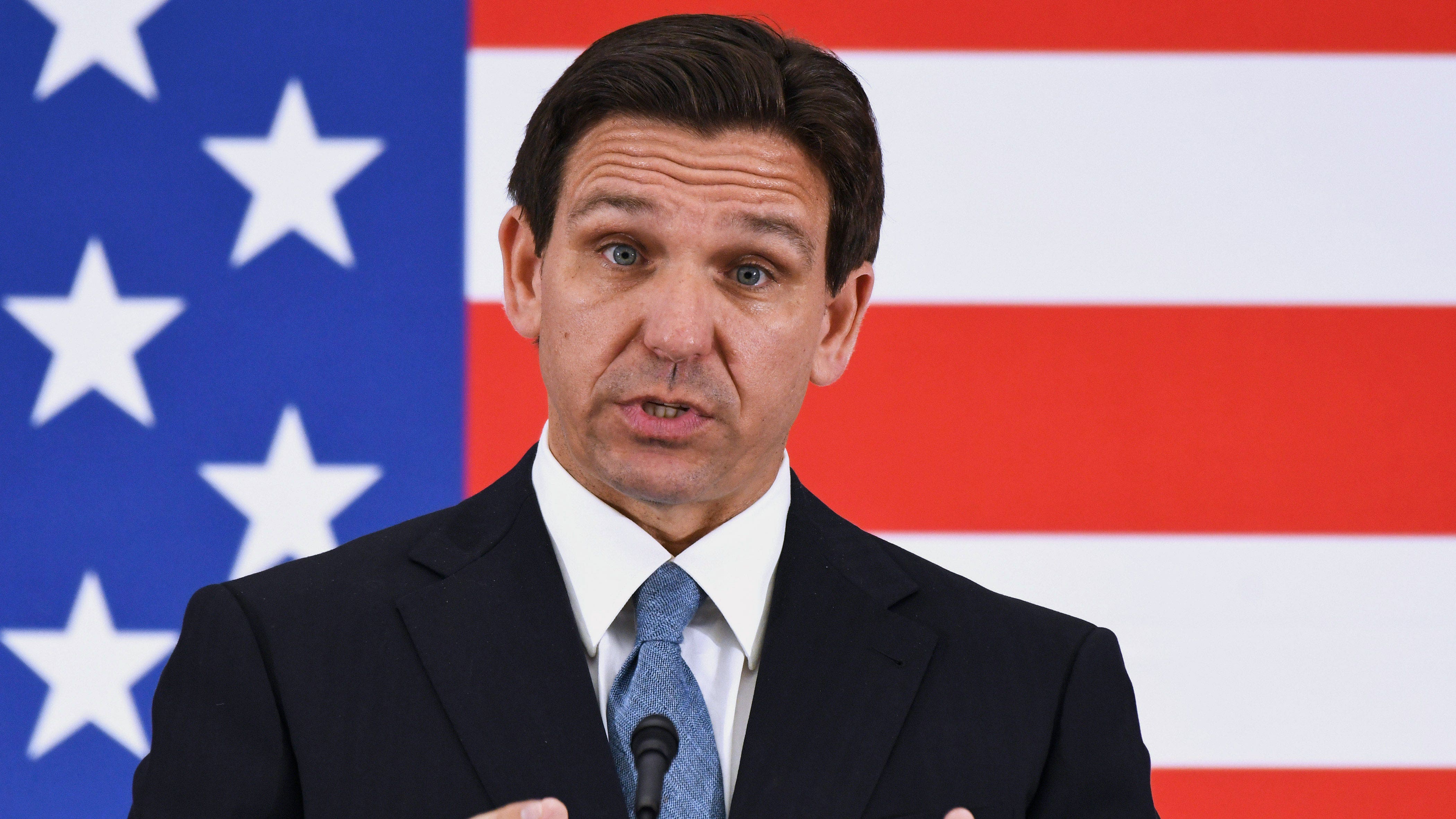 Before his speech, Republican presidential candidate and Florida Governor Ron DeSantis tore into Harris, accusing him of being "obsessed" with Florida, and describing the Biden administration as trying to indoctrinate students.
"Florida stands in their way, and we will continue to expose their agenda and their lies," DeSantis said in a statement on social media.
Harris' office did not immediately respond to Fox News' request for comment.
Click here to get the Fox News app.
Source by [Fox News]