Law enforcement officials in Broward County, Florida, are searching for a man who was seen on video assaulting another man in a reserved seat at a Pompano Beach movie theater.
The Broward County Sheriff's Office Violent Crimes Unit released a video of the moment a 63-year-old man turned violent on a date night with his wife.
The victim told police that just before 10 p.m. on July 10, he and his wife Ann arrived at a movie theater on Federal Highway in Pompano Beach.
Police said the victim bought reserved VIP seats for the movie and when he entered the theater, an unidentified man and woman were sitting in his seats.
At least 1 dead, 2 injured in Florida City Walmart shooting: Police
Initial investigation revealed that the victim politely asked people to get up from their seats, but things turned adversarial.
Witnesses told investigators that the man sitting in the designated seat stood up and aggressively got in the victim's face.
The Florida woman chased after the man who grabbed her waist, pushing her on foot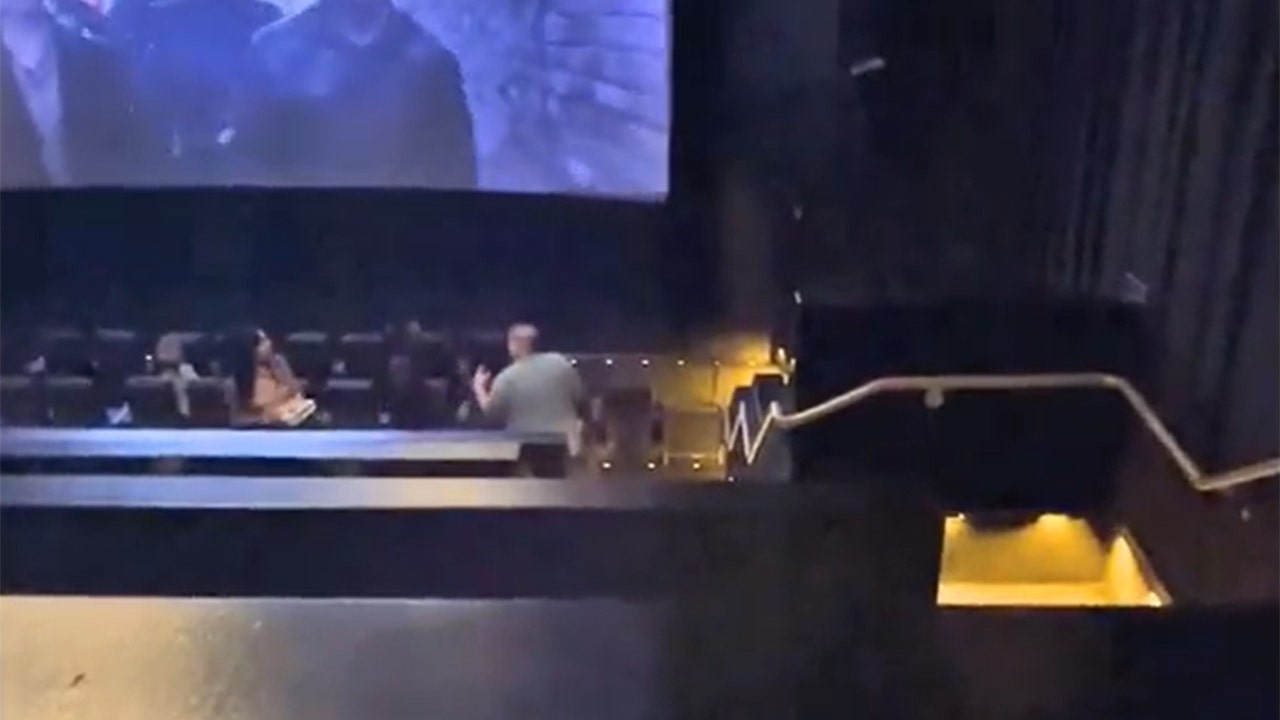 At one point, he got so close that the victim took a step back, into the aisle of the movie theater.
In the video, the victim is seen losing his balance before falling down the stairs.
The subject then stands over the 63-year-old man and punches him in the face multiple times before witnesses come to the victim's aid and pull the man away.
Florida man charged with selling fentanyl disguised as ADHD drug: Police
After the violent altercation, the man in question and the woman next to him were seen leaving the theater.
The victim was transported to an area hospital and treated for multiple injuries to his head and face.
Although the situation was dire, police joked that the suspect "gave his worst performance in movies."
Click here to get the Fox News app.
Anyone with information about the incident is encouraged to contact Detective Lacey Fitzpatrick at 954-601-5905.
To leave time anonymously, individuals can call Crime Stoppers at 954-493-TIPS (8477) or visit browardcrimestoppers.org.
Source by [Fox News]