Republican presidential candidate Vivek Ramaswamy on Sunday defended former President Donald Trump, who is facing a special counsel investigation into the Jan. 6, 2021, Capitol protests.
The biotech entrepreneur, during an appearance on "Fox News Sunday," responded to criticism for not criticizing Trump a month before the first GOP presidential debate in Milwaukee.
"I've been absolutely consistent, that I would have made different decisions than Donald Trump – that's why I'm running for president – the same race that he is in. Because I would have made different and, I believe, better decisions for the country," he said.
"But a bad decision is not the same as a crime," Ramaswamy continued. "And when we mix the two together, it sets a dangerous precedent for this country. I don't want to see us become a banana republic where the ruling party uses the police force to arrest its political opponents."
"Now that I'm in third place in the national polls, self-interestedly it would be much easier for me to win this election if Trump wasn't in the lead — if Trump was eliminated by a federal administrative police state. But that's not the right thing for the country," he added.
Vivek Ramaswamy vows to dismantle multiple agencies, including FBI, IRS, CDC: Ending 'administrative state'
In a recent Fox News poll of Iowa Republicans, Trump had 46% support among likely Iowa GOP caucus goers, compared to 16% for Florida Gov. Ron DeSantis and 11% for Sen. Tim Scott, RS.C. Ramaswamy came fourth, polling at 6%.
In South Carolina, another recent Fox News poll showed Trump leading by more than 30 points. Ramaswamy came sixth in the poll with just 3 percent.
Ramaswamy claimed he was "not running against anybody," including rival GOP presidential candidates and Democrat President Biden, emphasizing that he was running for a vision of "what it means to be an American."
"We don't want a super PAC puppet," Ramaswamy said. "We want an independent voice, and a patriot who actually speaks the truth. That's what I'm bringing to the race."
Vivek Ramaswamy promoted an anti-awareness campaign on Capitol Hill — but left without an endorsement
"Fox News Sunday" host Shannon Bream noted that in a previous book, Ramaswamy argued that Trump falsely claimed he did not lose the 2020 election and raised millions of dollars from his supporters. "What Trump did last week was wrong. Absolutely disgusting. Plain and simple," Ramaswamy previously tweeted on January 12, 2021. "I've said it before and done the same in my part."
During the appearance, Ramaswamy responded to Trump's recent comments calling Chinese President Xi Jinping "brilliant" and "iron-fisted". Ramaswamy said Xi "is a dictator, and China is the biggest threat America faces," arguing that he stands apart from other 2024 candidates, including Trump, in campaigning for "economic independence" from China.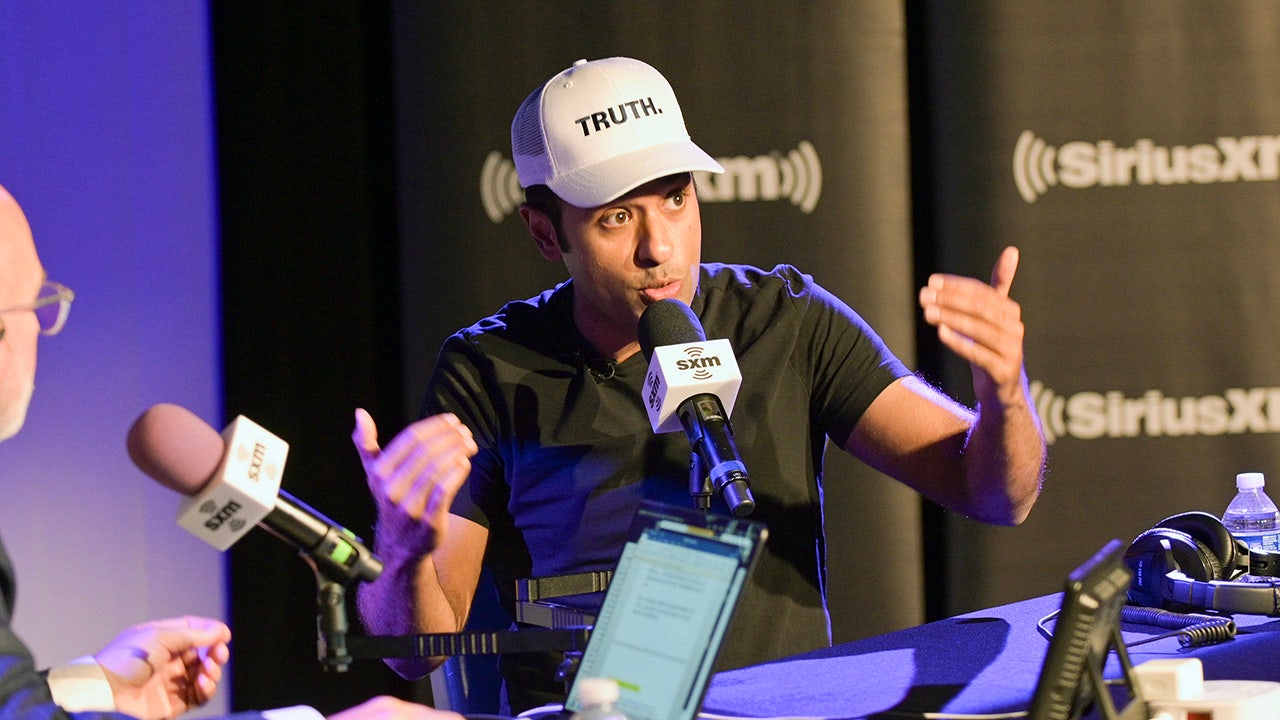 Ramaswamy said that he has also formulated a foreign policy plan based on breaking up the China-Russia alliance.
Click here to get the Fox News app.
"NATO was created to deter the USSR. The Soviet Union no longer exists, yet NATO has expanded much more since the fall of the Soviet Union than it ever did during the Soviet Union's existence. So I think we should ask the question, 'What has advanced American interests?'" Ramaswamy said. "And to me, the highest American interest is to dismantle the China-Russia alliance — which ends the war in Ukraine, which prevents us from funding hundreds of billions of dollars more to protect someone else's border that we could be using to protect our own border.
Source by [Fox News]