Indian authorities on Thursday arrested four people in connection with two women who were paraded naked and raped by a mob in the Indian state of Manipur.
Manipur police said four persons have been arrested in connection with the "heinous crime of kidnapping and gang-rape" seen in the viral video.
Police said the attack on the two women took place on May 4 – a day after deadly communal clashes in the state. According to the police complaint filed on May 18, the two women were part of a family that was attacked by a mob that killed two of its male members. The complaint alleged rape and murder by "unknown miscreants".
A video showing the attacks sparked widespread outrage and was widely shared on social media late Wednesday. The video shows two naked women surrounded by several young men who grope their genitals and drag them across a field.
Indian Prime Minister Narendra Modi on Thursday broke his silence on the issue, calling the attacks on the two women inexcusable.
"Criminals will not be spared. What has happened to the daughters of Manipur can never be forgiven," Modi told reporters before a session of Parliament as he made his first public comments on the Manipur dispute.
6 people arrested for the alleged gang rape of a teenage tourist at a European holiday hotspot
Modi urged the heads of state governments to ensure the safety of women and said the incident was shameful for any civilized nation.
"My heart is full of pain and anger," he said.
The ethnic violence depicted in the video comes against the backdrop of a near-civil war in Manipur, where mobs have vandalized villages and torched homes, killing more than 130 people since May.
The dispute began as an affirmative action dispute in which Christian Kukis protested a demand by the mostly Hindu Metis for a special status that would have allowed them to buy land in hills inhabited by Kukis and other tribal groups and get a share of government jobs.
Kashmiri girl, 11, makes rare request to meet rebel father in India
Clashes continue despite the presence of the army in the state of Manipur, home to around 4 million people. Warring factions have even formed armed militias, and isolated villages still echo with gunfire. More than 60,000 people have fled to overcrowded relief camps.
According to the Indigenous Tribal Leaders Forum, a tribal organization in Manipur, the women who were raped belong to the Kokizo community. One of them told The Associated Press that the men who raped the women were part of a mob that had earlier set fire to their village.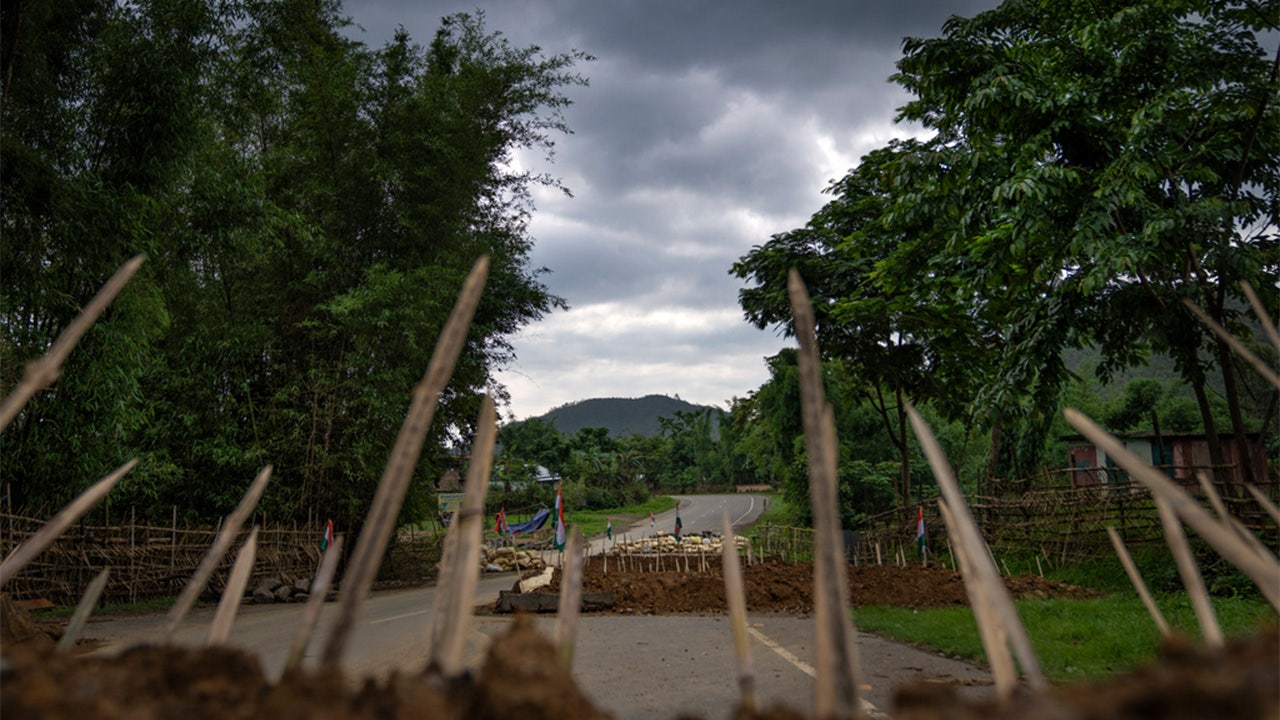 "They forced us to take off our clothes and said that if we didn't do as we were told, we would be killed. Then they made us walk naked. They abused us. They touched us everywhere… on our breasts, on our genitals," she said.
The woman said that the two were then taken to a field where they were sexually assaulted. Both women are now safe in a refugee camp.
Click here to get the Fox News app.
Last week, the European Parliament passed a resolution calling on Indian authorities to take action to stop the violence in Manipur and protect religious minorities, especially Christians. India's Ministry of External Affairs condemned the resolution calling it interference in its internal affairs.
Source by [Fox News]