Firefighters in central Indiana are thanking a mother for safely delivering her 2-day-old baby to the department's Safe Haven Baby Box.
The Kokomo Fire Department said its second platoon was working when the newborn girl was placed in a box installed at the station on West Superior Street on July 17, setting off the alarm and alerting crews. Firefighter James Shafer was the first to arrive at the box and tended to the little girl until paramedics from St. Vincent Ascension arrived.
The child was left with a note from the mother, expressing her love and hopes for her daughter.
"While we will never know your full story that got you to this point in life. We thank you for making the loving decision to ensure your child's care," the department wrote on Facebook. "We can't imagine what you are going through, but you led with love and your child will always carry that with him."
Florida firefighter adopts anonymously abandoned baby: 'gift from God'
The goal behind the Safe Haven Baby Box is to provide a safe outlet for those who want to anonymously surrender their baby in hopes of combating abandonment.
Safe Haven Baby Boxes told FOX 59 that the box the baby was placed in was installed on June 11, 2020. More than 100 baby boxes have been installed in the state since 2017, and Monday's surrender marks the fifth time the box has been used in the Hoosier state this year.
"Although it's a difficult choice to make, we applaud the mother for giving her daughter a chance at life through an anonymous, safe and legal option," SHBB founder Monica Kelsey told the outlet.
The first infant was anonymously dropped off at a Kentucky 'baby box' drop-off point
According to the organization's website, it has made more than 132 legal safe haven surrenders to date — 32 babies were placed in baby boxes and three babies were delivered directly to firefighters at baby box locations. SHBB has also assisted with nine adoption referrals.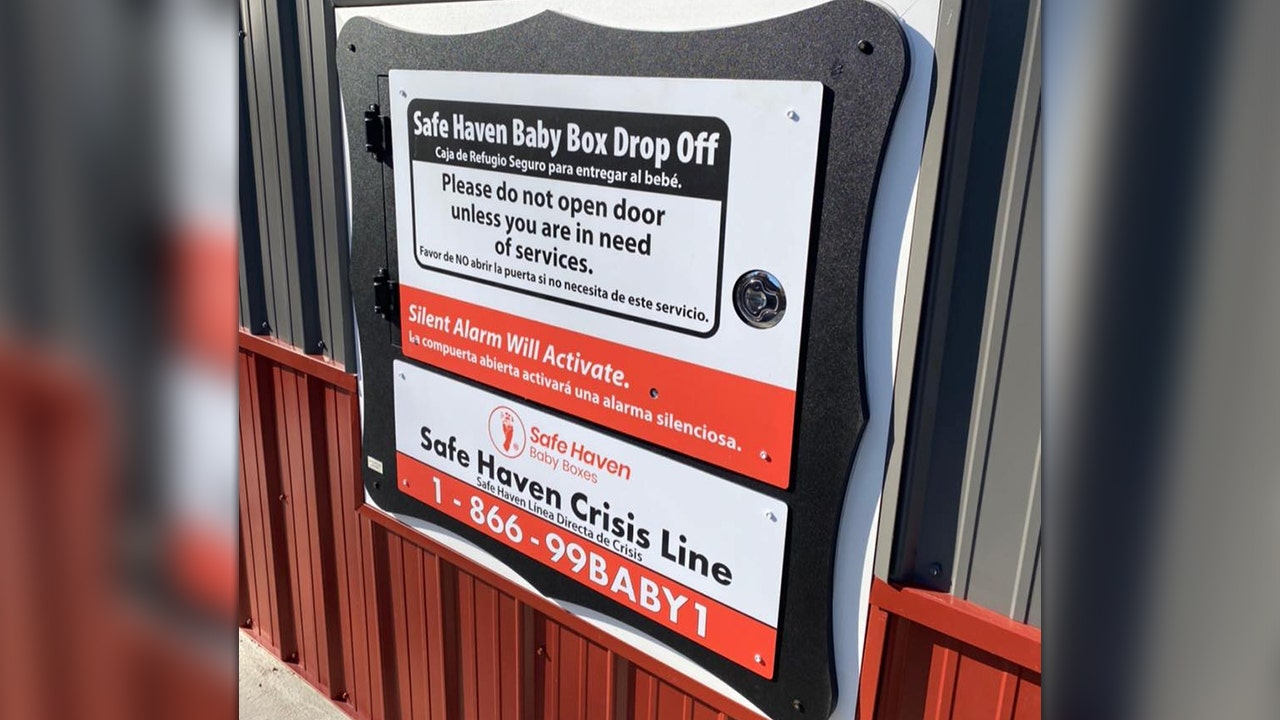 In addition to the boxes, the organization offers a 24-hour national hotline (1-866-99B-ABY1) where free counseling and support is provided to women in need, SHBB said. The hotline has received more than 8,000 calls from every state in the United States and referred more than 500 women to crisis pregnancy centers.
Click here to get the Fox News app.
SHBB has 155 boxes installed in Indiana, Arkansas, Kentucky, Florida, Ohio, New Mexico, North Carolina, Tennessee, Pennsylvania and Oklahoma.
The state of Arizona offers a similar option through "Baby Drawers" by Banner Hospital.
Source by [Fox News]