An Alabama man accused of trying to attack the mother of his children while she was stuck at a traffic light was foiled by a legally armed witness who shot him in the face, according to police.
The Dothan Police Department reported that on July 12, Shawn Max Million McDaniel of Headland followed the mother of his children as she walked through Dothan. The woman's name has not been released and the couple was estranged.
McDaniel reportedly tried to meet the woman first, but she refused, so he allegedly followed her in a car. The mother was traveling with someone police described as an acquaintance, and the pair soon caught McDaniel tailgating them.
The mother and the acquaintance stopped at a traffic light, where McDaniel allegedly got out of his car brandishing "a large knife" and confronted the couple. According to police, the acquaintance was legally armed and demanded McDaniel move away.
Gunman Florida father rushes to daughter's apartment, turns tables on her abusive ex: police
The suspect refused to drop the warning and, instead, allegedly brandished a knife, prompting the woman's acquaintance to fire his own gun.
Ohio doorbell shooting: Woman says ex-boyfriend killed 'differently' by father after moving to California, drug use
Police said in a press release that McDaniel was hit in the face and suffered "major injuries but was conscious and alert." McDaniel returned to his car and drove to a nearby business to get help.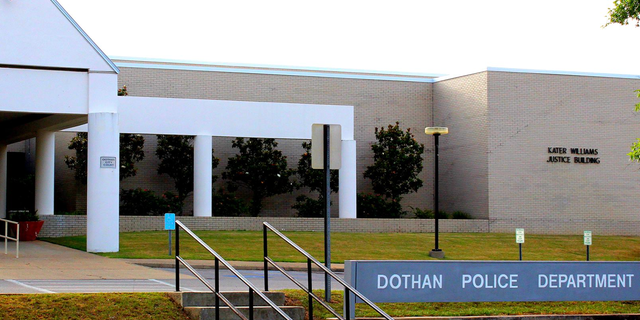 Texas father in coma after brutal attack while protecting daughter from boyfriend: police
The mother and acquaintances also went to a nearby business and called the police.
"McDaniel was taken to a local hospital for treatment of a gunshot wound. He was then transported to an out-of-town facility for more specialized treatment. At this time, his injuries are not believed to be life-threatening," police said.
Click here to get the Fox News app.
The matter remains under investigation, with possible charges pending. The Dothan Police Department did not immediately respond to Fox News Digital's request for any additional updates on the case.
Source by [Fox News]