House Republicans are moving to condemn Congressional Progressive Caucus Chair Pramila Jayapal's comments last week calling Israel an "apartheid state."
It's the latest rebuke from Jay Paul, D-Wash., who has since walked back his comments and even voted "yes" on a GOP-led resolution declaring that Israel is not an apartheid or apartheid state. This happened just before President Herzog was to address a joint session of Congress.
The resolution of condemnation was filed Thursday by Reps. Andy Ogles, R-Tenn., Randy Weber, R-Texas, and Jeff Duncan, R-Sc.
It's not yet clear if House leaders plan to bring it to the floor for a vote. Speaker Kevin McCarthy's office did not immediately return a request for comment.
'Squad' dam faces backlash for defaming Israel as 'apartheid state': 'absolutely disgusting'
But if the GOP's response to this week's wave of progressive-led anti-Israel sentiment is any indication, Republicans are likely eager to seize on the issue as it highlights divisions within the Democratic Party.
"I want you to know that we are fighting to make it clear that Israel is an apartheid state, that the Palestinian people deserve self-determination and sovereignty, that the dream of a two-state solution is slipping away from us — that it doesn't even seem possible," Jay Paul said at a Netroots Nation panel in Chicago last weekend.
Rashida Talib, Committees Linked to 'Squad' Send Huge Funds to Anti-Israel Activist's Consulting Firm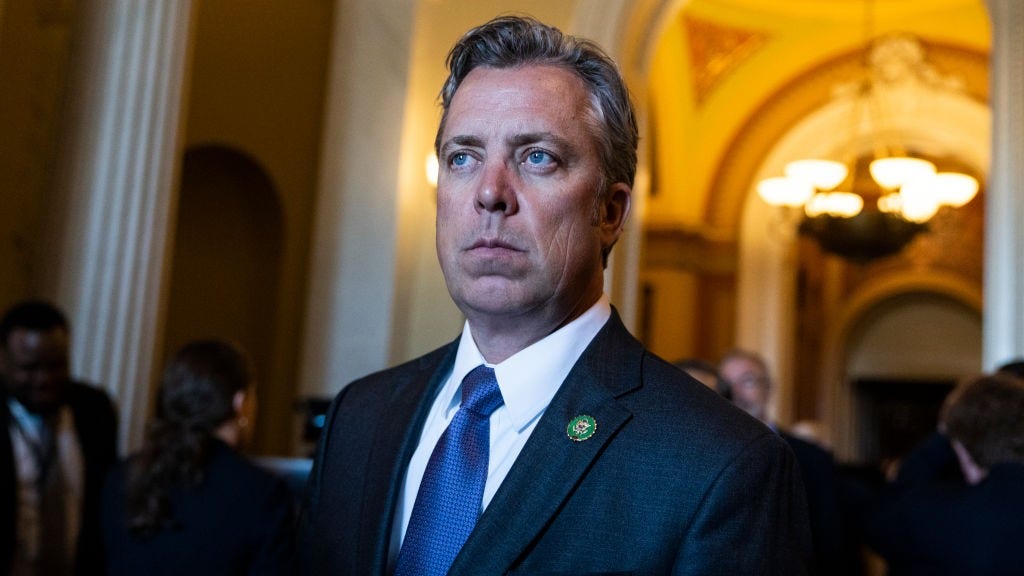 Click here to get the Fox News app.
His office did not immediately return a request for comment on the GOP condemnation resolution.
It would be the second time in recent weeks that the Republican majority in the House used its powers to formally punish members of the chamber. Rep. Adam Schiff, D-Calif., was reprimanded late last month for promoting unsubstantiated claims that the 2016 Trump campaign colluded with Russia to win the presidency.
Source by [Fox News]