Madonna is thanking her fans for their continued support after being hospitalized.
On Tuesday, the star shared a photo of herself hugging a bouquet of roses.
"'A rose can be my garden. A single friend is my world,'" the "Material Girl" wrote in a quote attributed to author Leo Buscaglia. "Thank you."
On her Instagram story, she also posted two photos of herself holding a plush toy.
The "Like A Virgin" singer was hospitalized on June 24 with a "severe bacterial infection" and is now recovering at home.
Madonna 'recovering at home' after ICU scare, says longtime friend Rosie O'Donnell
He first broke his silence on his hospitalization last week, thanking fans in a social media post for delaying his July tour.
"Thank you for your positive energy, prayers and words of healing and encouragement," she wrote in a statement on July 10, sharing a selfie. "I feel your love. I am on the road to recovery and incredibly grateful for all the blessings in my life."
Click here to post users of the app.
She said that after first thinking about her children when she woke up in the hospital, her next thought was not wanting to "disappoint" fans or those who have helped her prepare for her upcoming celebration world tour.
Madonna's children report on her behalf during hospitalization: Who are Lords Rocco, David and Mercy?
"When I woke up in the hospital, my first thought was my children," Madonna said. "My second thought was that I didn't want to disappoint anyone who bought tickets for my tour. I also didn't want to disappoint the people who worked tirelessly with me over the last few months to build my show. I hate to disappoint anyone."
Click here to post users of the app.
She said she is focusing on her health and getting stronger, "and I assure you, I will be back with you as soon as possible."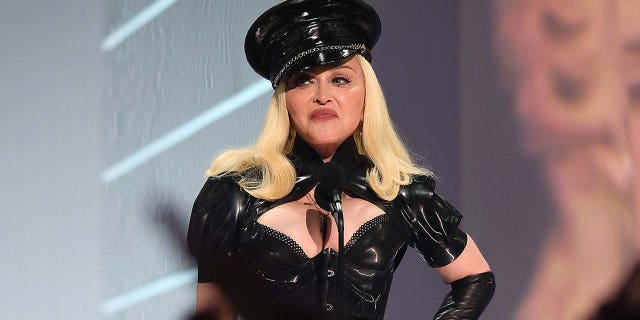 Click here to sign up for the Fun Newsletter
He explained that the North American leg of his tour will be rescheduled, and the European leg will begin in October as planned.
She added, "I couldn't be more grateful for your care and support! Love, Em."
Click here to get the Fox News app.
Madonna's hospitalization was first announced by her longtime manager Guy Osiris.
"On Saturday June 24th, Madonna developed a serious bacterial infection that led to several days in the ICU," Osiri wrote on Instagram.
"His health is improving, however he is still under medical care. A full recovery is expected."
Source by [Fox News]