A New York City EMS worker was stabbed repeatedly in an ambulance Wednesday in an "emotionally disturbed" crime, prosecutors said Friday.
Rudy Garcia, 48, has been charged with attempted murder for allegedly attacking a 25-year-old Mount Sinai West EMT with a kitchen knife as he was being transported to a hospital near West 58th Street and 9th Avenue Wednesday night.
Assistant District Attorney Lauren Breen said Garcia stabbed the EMT "several times while she was trying to help him," causing "serious bodily injury from stab wounds to his chest, arm and leg." The New York Post reported.
Brian required EMT stitches to his chest, underwent surgery for thigh injuries and "suffered significant blood loss," Brian said, according to the Post.
NYC EMT repeatedly stabbed by 'emotionally disturbed' patient in back of ambulance: 'It hooked him up'
She needs additional surgery for nerve damage to her thigh and will have a long hospital stay, the prosecutor said.
Police said Wednesday that Garcia was taken into custody after the alleged attack. After his arrest, Garcia allegedly told a detective that the EMTs treating him were "fakes" and "kidnapped" him, insisting he didn't need medical attention, Breen said.
FDNY paramedic, 9/11 responder fatally stabbed in line of duty in Queens: 'Heartbreaking and upsetting'
Prosecutors said Garcia's rap sheet includes two prior convictions for assaulting a police officer and three misdemeanor convictions. He has also failed to appear in court twice.
In 2017, he head-butted a police officer who was trying to arrest him for punching his sister, the Post reported.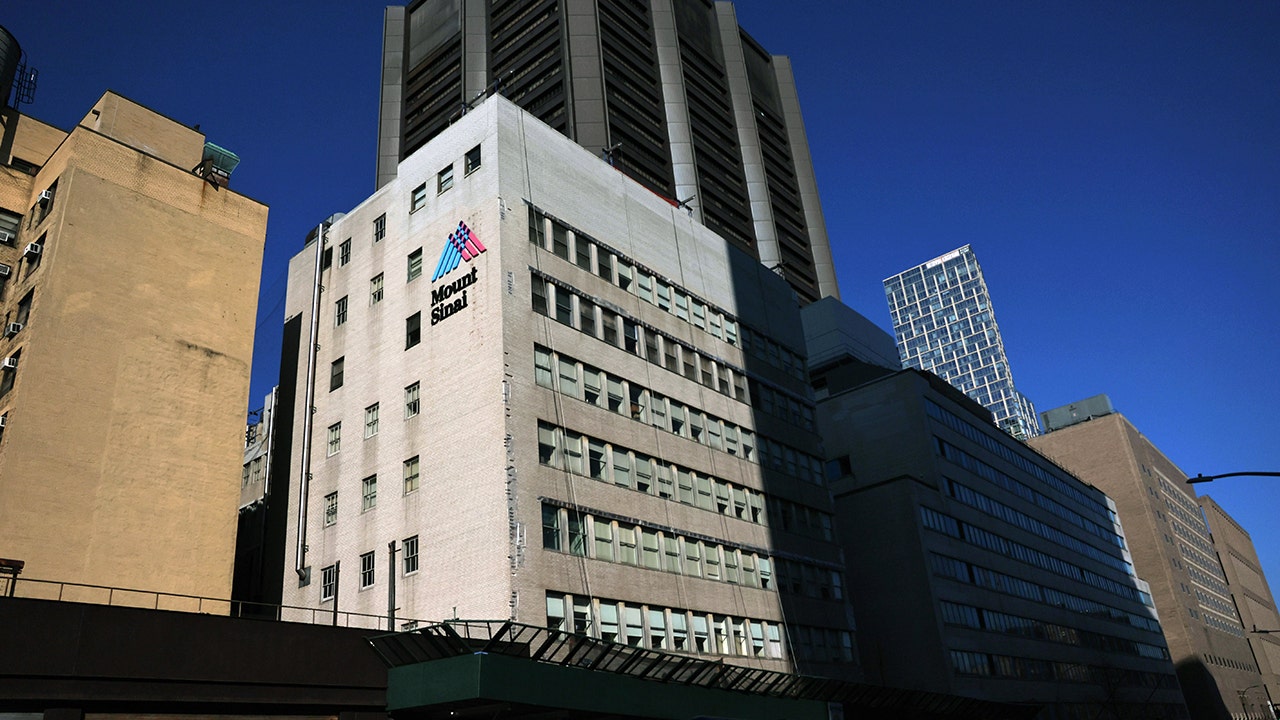 He was also convicted of possession of a weapon for possessing a box cutter.
In June, Garcia was caught in a subway station with a knife hidden in his boot, "which is where he kept the hidden knife," Breen said.
'No more room' for refugees, says NYC Mayor Eric Adams: 'Our cup is over'
"On Wednesday, July 19, 2023, at approximately 2053 hours, police responded to a 911 call of an assault. [in] in the vicinity of Mount Sinai Hospital West (1000 10th Avenue), within the boundaries of the Midtown North Precinct," an NYPD spokesperson said in a released statement.
"Upon arrival, officers were told that [a] A 25-year-old woman was stabbed multiple times.
"The oppressed, upon whom calamity has befallen [was] Transported by EMS to Mount Sinai Morningside Hospital in stable condition. The investigation is ongoing."
A fellow EMT, who declined to be named, told the New York Daily News that the suspect "abandoned" the female first responder.
"He went from being a patient to a psycho," the witness recalled. "He stabbed her in the leg, chest and arm. He swept her."
Click here to get the Fox News app.
A judge ordered Garcia held on $500,000 cash bail.
Fox News' Elizabeth Pritchett, Sarah Taylor and Haley Chi Sing contributed to this report.
Source by [Fox News]