Ohio police officers recently rescued a "distressed" raccoon working a night shift in suburban Cleveland after it somehow got a jar of mayonnaise stuck on its head.
The Pennsville Police Department shared traffic camera footage showing the struggle between officers Chad Balawski and Steve Ettinger to trap the small animal and remove the jar.
Once the jar is removed, the raccoon can be seen running, almost running into the intern who was shadowing the officers that night.
A raccoon falls from a classroom ceiling as animals take over a Texas high school
Alaska paddle boarder narrowly escapes collision with humpback whale
"In the early morning hours of Thursday, July 13th, a masked robber with a mayo jar stuck to his head was reported in the area of ​​Bank Street near E Walnut Avenue," the department wrote in a verbal Facebook post with the video.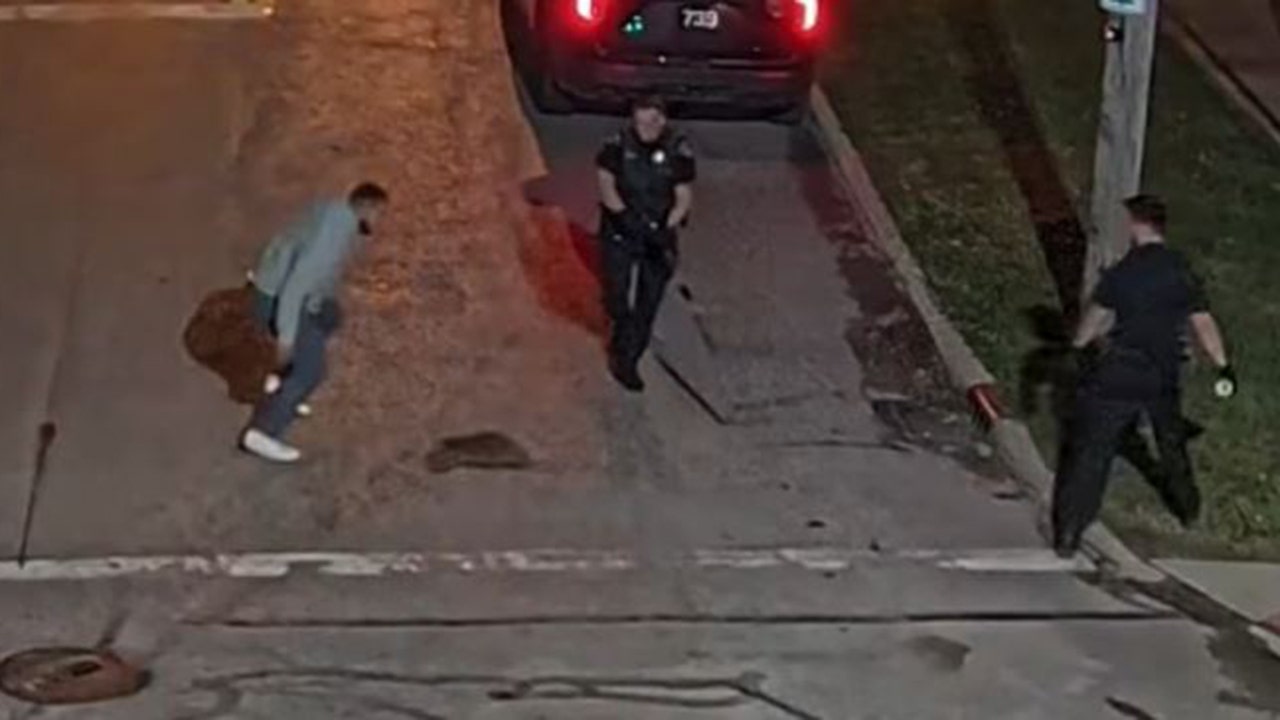 He continued, "Officers Chad Balawski and Steve Ettinger rescued the distressed raccoon, while police intern Gail put a little hop in his step. You never know what you'll see on the night shift."
Click here to post users of the app.
Officers praised animal lovers in the comments.
Click here to get the Fox News app.
"Thank you for everything you do – including saving that poor raccoon. You guys are the best!" One person wrote while another added "You are all the best! Thanks for this example of compassion."
Source by [Fox News]