Shortstop Eli De La Cruz has only played in 37 major league games so far, but he's already had several exciting moments in a Cincinnati Reds uniform.
In less than a week, the rookie phenom managed to set and break his own record for the fastest throw on an infield assist. During Thursday's game against the San Francisco Giants, De Le Cruz launched a 99.8 mph throw at home plate to end any hope Giants infielder Wilmer Flores had of scoring a run.
"I knew on that throw that I was going to be able to throw it as quickly as possible," De La Cruz said through an interpreter after the game. "I'm always ready to throw whatever it takes."
CLICK HERE FOR MORE SPORTS COVERAGE ON FOXNEWS.COM
De La Cruz, 21, already has four 95-plus mph infield assists during his young MLB career.
De La Cruz expressed confidence in his ability to throw even faster if needed. "We had to get the guy out of the house. But you know what? I can definitely throw harder than him," he said.
Reds grounds crew member tangles with 'tarp monster' during weather delay
After all, De La Cruz's impressive throw was faster than any pitch the Giants' starting pitchers or relief pitchers threw during the game. A pitch from one of the relief pitchers, Mauricio Lovera, clocked in at 97.4 miles per hour – under De La Cruz's impressive throw.
On July 16, during a game against the Milwaukee Brewers, De La Cruz advanced to third base where he fielded a ground ball. Moments later he threw a then-record 97.9 mph to record an infield assist.
At the time, the throw was the fastest-tracked infield assist recorded by Statcast.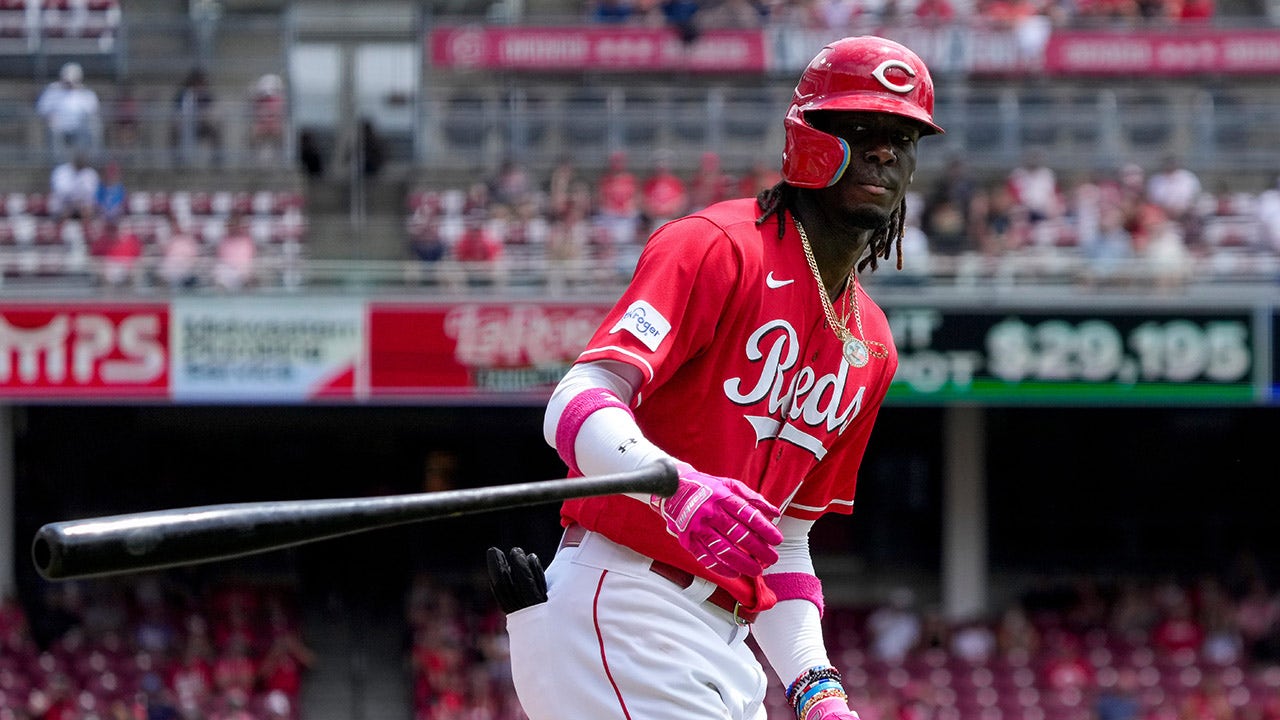 De La Cruz's record-breaking throw ended the fourth inning on Thursday. Flores was on first base when Giants outfielder Luis Matos hit the baseball over the Reds outfielder's glove for a double.
Instead of stopping at third base, Flores was left at home plate after the outfielder temporarily bobbled the baseball.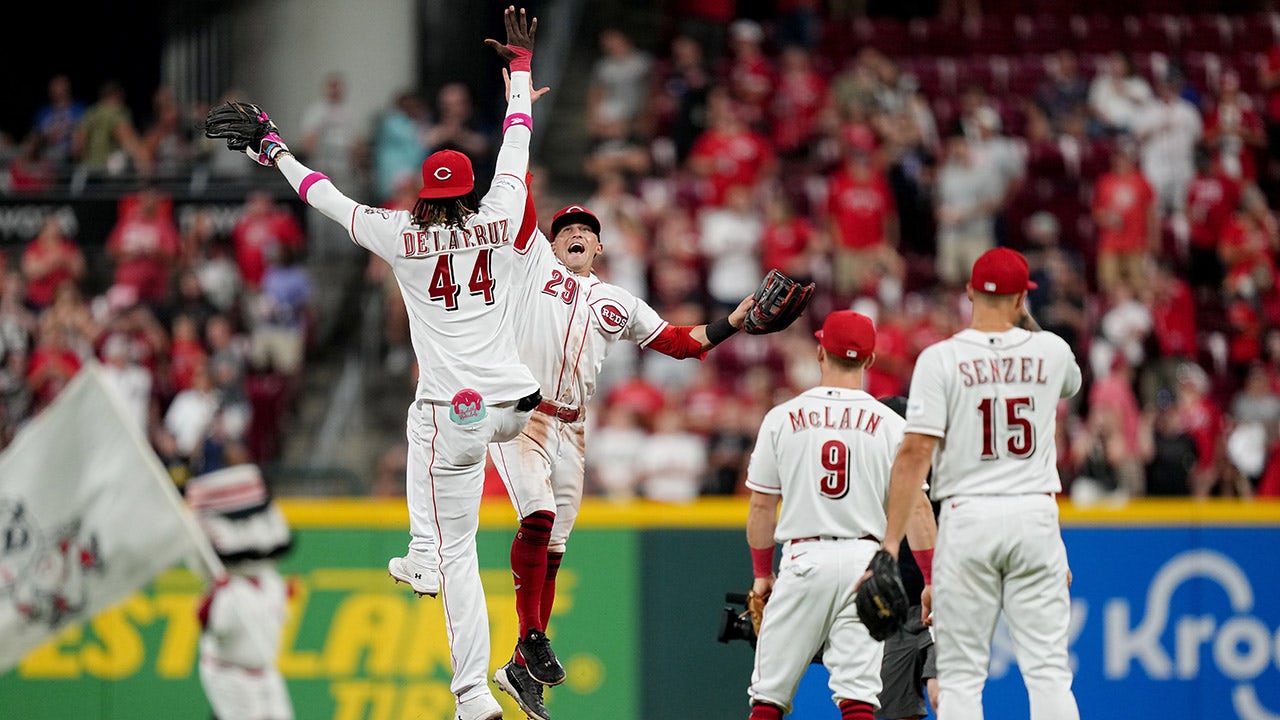 De La Cruz was in cutoff man position and received a throw from his teammate in the shallows of the outfield grass. He then threw a lightning fast throw at the plate.
Reds catcher Luke Maile then successfully applied the tag.
Click here to get the Fox News app.
"The thing about Alli, too, is he's helping us win in a lot of ways," Reds manager David Bell said after the game. "A lot of that probably goes unnoticed, even though we're all recognizing what a special player he is. Getting a run off the board in any game is a big deal. It was a big game today."
Cincinnati beat San Francisco 5-1 and moved 2.5 games back of the Brewers in the NL Central division.
Source by [Fox News]