Commissioner Greg Sankey seems to be taking a more relaxed approach this year. SEC Football Kickoff Media Day, But the lack of formal attire during Monday's opening day wasn't just a personal choice.
Sankey revealed that the decision not to wear a tie was meant to honor the former. Mississippi State football coach Mike Leachwho died in December after complications from heart disease.
He was 61 years old.
SEC Honors Nashville Police Who Stopped Covenant School Shooter
"Last year in Atlanta, one of my backstage conversations was about the obsolescence of neckties. It was a much longer conversation than I expected and ended with the rhetorical question of why neckties survived but powder wigs did," Sankey said. The crowd roared in response.
"That conversation was with him. Mike Leach And today I'm without a tie just to honor Mike's memory."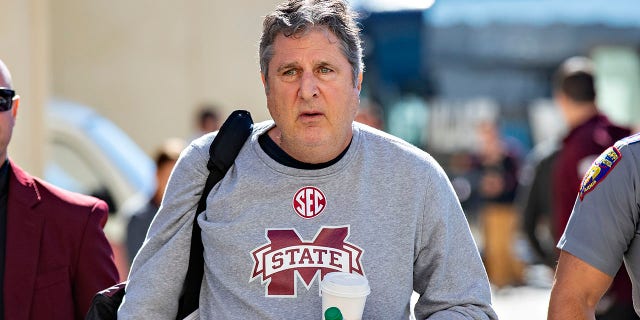 CLICK HERE FOR MORE SPORTS COVERAGE ON FOXNEWS.COM
"It is important that we remember those who have contributed to this wonderful conference, be it for the short term or the long term.
21 seasons as head coach Texas Tech, Washington State and Mississippi State, Leech went 158-107. Six of the 20 best passing seasons in college football history were by quarterbacks who played for Leach, including four of the top six.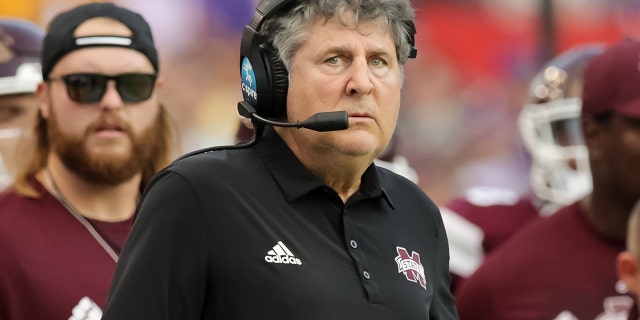 Click here to get the Fox News app.
"We lost Mike in December, someone who was important not only to Mike. Southeastern Conference – We only had him for a few seasons, but for all of college football," Sankey continued. "He was fascinating and touched the lives of thousands of people across the college football spectrum and throughout his career. "
The Associated Press contributed to this report.
Source by [Fox News]