The Biden administration unveiled a regulatory proposal late Friday targeting water heaters, the latest in a series of energy-saving measures cracking down on household appliances.
The Department of Energy (DOE) said its proposal would ultimately "accelerate the deployment" of electric heat pump water heaters, saving Americans billions of dollars and massively reducing carbon emissions. If finalized, the proposed standards would force low-energy, but inexpensive, water heaters off the market.
"Today's actions – together with our industry partners and stakeholders – improve the old efficiency standards for common household appliances, which are essential for American families to lower utility bills and reduce harmful carbon emissions," Energy Secretary Jennifer Granholm said in a statement.
"This proposal reinforces the momentum for consumer savings that is a key pillar of Bidenomics and builds on the unprecedented steps this administration has already taken to lower energy costs for working families across the country."
The Biden administration is moving ahead with a light bulb ban in the coming weeks
In total, DOE estimates the regulations, which are set to take effect in 2029, will save Americans about $198 billion while preventing 501 million metric tons of emissions over the next three decades. That's roughly the same carbon footprint as 63 million homes nationwide, or half of all homes.
Under the rule, the federal government will require higher efficiencies for heaters using heat pump technology or, in the case of gas-fired water heaters, to achieve efficiency gains through condensing technology. Non-condensing gas-fired water heaters, however, are much cheaper and smaller, meaning they come with lower installation costs.
According to the DOE, water heating accounts for 13% of annual residential energy use and consumer utility costs.
Biden administration's war on home appliances will lead to higher prices, dirty clothes and dishes, experts warn
In addition to water heaters, in the past several months, DOE has unveiled new standards for a wide variety of other appliances, including gas stoves, washing machines, refrigerators and air conditioners. The agency's comment period on a separate dishwasher regulatory proposal ended Tuesday.
According to the current federal Unified Agenda, a government-wide, semi-annual list that highlights regulatory agencies. A plan to propose or finalize Within the next 12 months, the Biden administration is moving forward with additional rules that will affect dozens more consumer appliances, including furnaces, pool pumps, battery chargers, ceiling fans and dehumidifiers.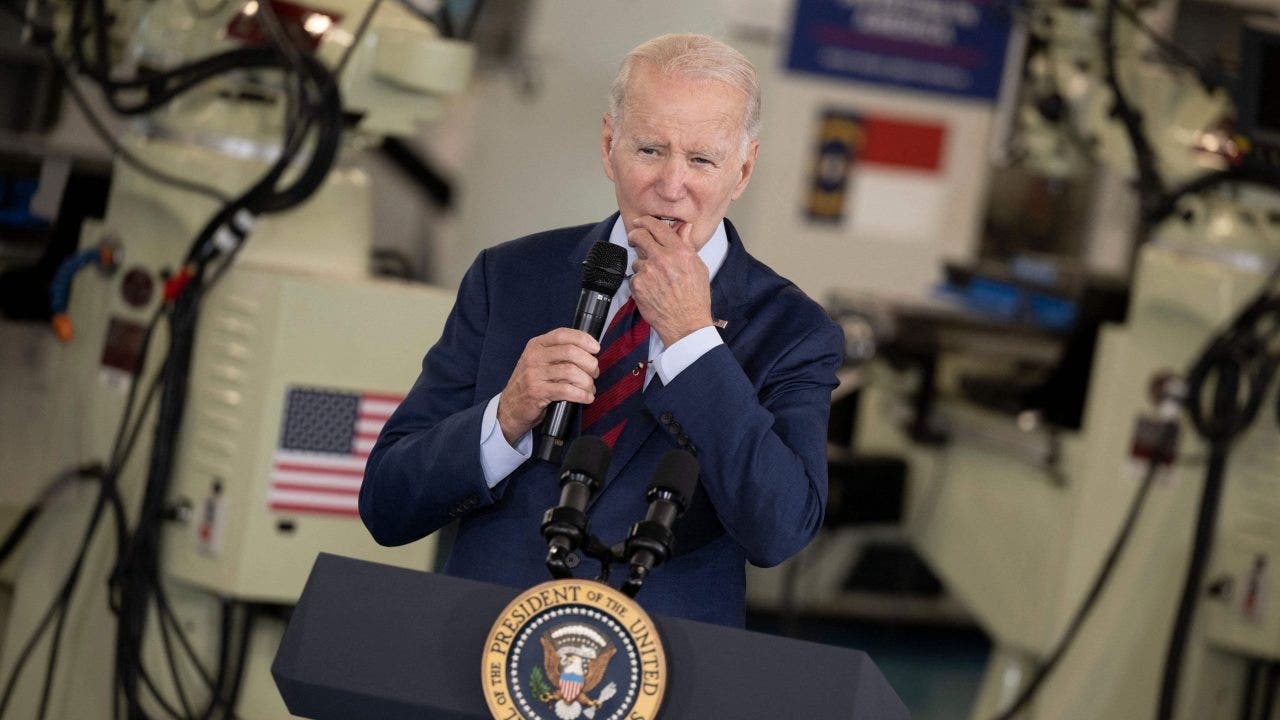 The Biden administration boasted in December that it had passed 110 measures on energy efficiency rules in 2022 alone as part of its climate agenda.
The DOE said Friday that, in total, its equipment regulations will save Americans $570 billion and reduce greenhouse gas emissions by more than 2.4 billion metric tons over the next 30 years.
However, consumer groups and experts have criticized the administration for its aggressive energy-saving drive. They have argued that the new regulations will reduce consumer choice and increase costs for Americans.
Click here to get the Fox News app.
"It's just spreading to more and more devices. It seems like almost everything around the home that's flammable or flammable is either subject to pending regulation or will be soon," Ben Lieberman, a senior fellow at the Competitive Enterprise Institute, previously told Fox News Digital.
"Consumers aren't going to like any of that," he added. "These rules are almost always bad for consumers because they limit consumer choice."
Source by [Fox News]