Nearly two weeks after a man accused of allegedly killing a bald eagle turned himself in to police, the suspect's identity has been released.
The alleged predator is 50-year-old Rodney Thomas, whose son, Rodney Thomas II, is a safety for the Indianapolis Colts.
The shooting reportedly occurred outside Pittsburgh on May 12 after residents found one of two local adult bald eagles dead in a field.
"We're devastated that this would happen, and we don't understand why anyone would do this," resident Linda Carnivali told Fox News Digital earlier this month.
CLICK HERE FOR MORE SPORTS COVERAGE ON FOXNEWS.COM
He said the pair of eagles had been in the area for about two decades, almost always together except when they were guarding their clutches or newly hatched eaglets. Residents said that there were two eaglets in the nest recently.
Within days of the poaching, the Pennsylvania Game Commission said in a statement that tips led investigators to the suspect, who "confessed. All aspects of crime."
Mount Pleasant Township Police Chief Matthew Tharp said.
The bald eagle is considered one of the nation's greatest wildlife conservation success stories, and populations across the U.S. have boomed since being listed as an endangered species for the first time.
When they were upgraded from endangered to protected, the state penalty for killing an eagle in Pennsylvania was reduced to a summary violation fine of up to $200.
Vikings 'truly sorry' for Jordan Addison's driving incident in first round; He reportedly hit 140 mph.
The Pennsylvania state senate recently passed a bill to increase the fine to $2,000 in an effort to discourage poaching.
According to the U.S. Fish and Wildlife Service, federal penalties for poaching bald eagles can be up to $100,000 in fines and up to a year in prison for a first offense.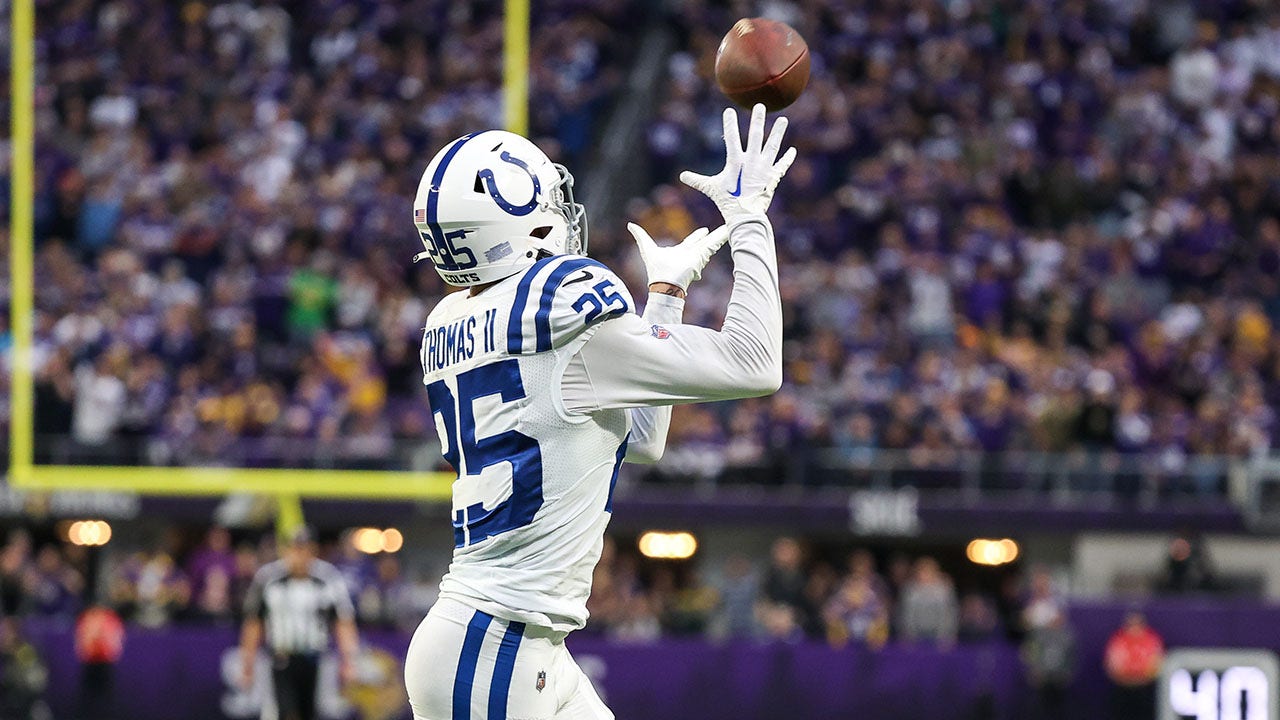 Click here to get the Fox News app.
Thomas was a seventh-round pick last year out of Yale for Indianapolis. He appeared in all 17 games last year, playing 63 percent of the defensive snaps and intercepting four passes.
Fox News' Michael Ruiz and Jordan Early contributed to this report.
Source by [Fox News]