Fox News has confirmed that US Ambassador to China Nicholas Burns was among those hacked in a cyber espionage operation linked to Beijing.
The alleged spying operation, first disclosed last week, is believed to have compromised millions of US government emails.
Burns and Assistant Secretary of State for East Asia Daniel Curtinbrink are believed to be the two most senior State Department officials targeted. US officials told The Washington Post that Commerce Secretary Gina Raimondo was among those targeted.
"The State Department detected the unusual activity, took immediate steps to secure our systems, and will continue to closely monitor and respond promptly to any further activity," a State Department spokesperson said.
"As a matter of cybersecurity policy, we do not discuss the details of our response and the incident remains under investigation. The State Department has a robust cybersecurity program to protect our systems and information and works continuously to build resilience and stay ahead of malicious elements. We continually monitor our networks and update our security procedures."
Burns and Kirtonbrink's involvement in the attack was first reported by The Wall Street Journal.
Biden admin vows to hold Chinese hackers accountable after government email breach
While the full scope of the attack is unknown, planning and execution appear to have grown in anticipation of a series of US visits to China – including by Secretary of State Anthony Blanken – aimed at easing tensions between the two countries.
Hackers were able to pull off the attack thanks to a flaw in Microsoft's cloud-based security. The State Department discovered the surgical, targeted spying in mid-June. They said none of the breached systems were classified and no data was stolen.
A person familiar with the investigation said the U.S. military and intelligence agencies were not among the agencies affected in the monthly spying campaign, which also affected unspecified foreign governments.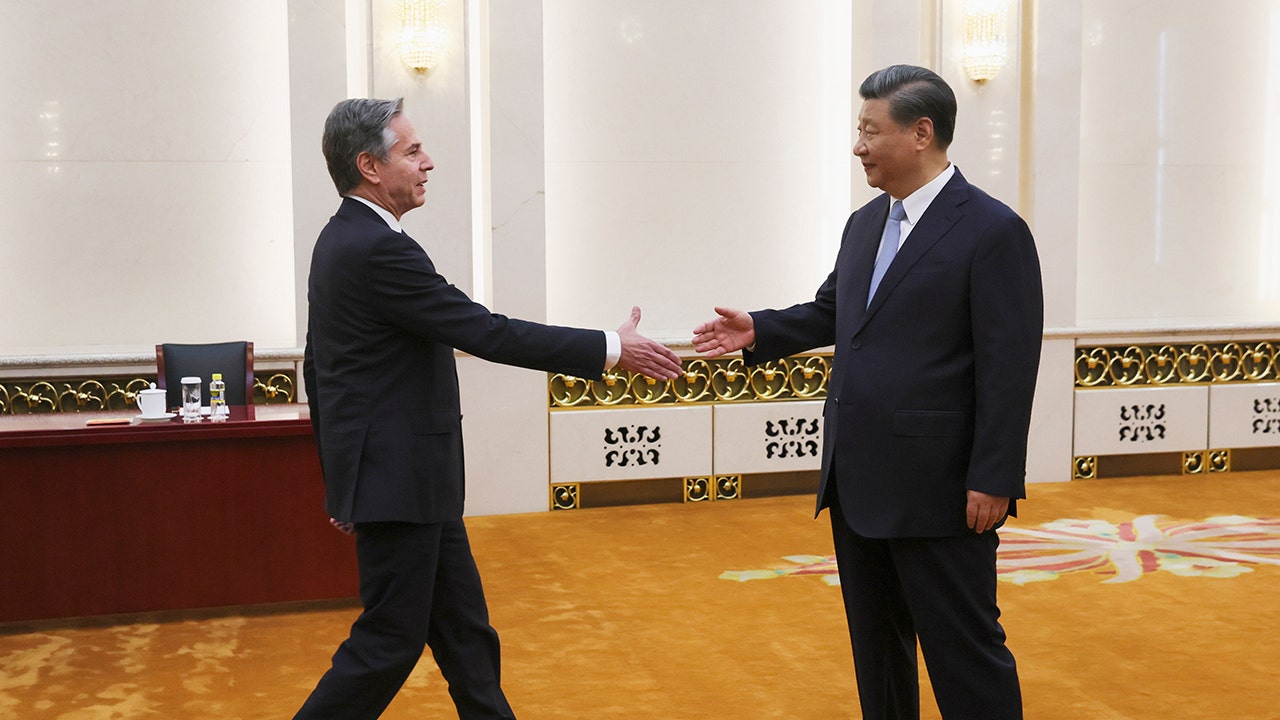 Authorities did not specify the nature of the stolen data. But a US official said the intrusion was "directly aimed" at diplomats and others who work with the China portfolio at the State Department and other agencies. The official added that it was not yet clear whether there had been a significant compromise of information.
Blankenship's visit to China went ahead as planned, albeit with traditional information security procedures that required his delegation to use "burner" phones and computers in China.
Click here to get the Fox News app.
Microsoft said it was made aware of the breach, which it blamed on June 16 on a state-backed, espionage-based Chinese hacking group "known to target government agencies in Western Europe". Microsoft said the group, which it calls Storm-0558, gained access to email accounts affecting about 25 organizations, possibly including those of government agencies as well as related agencies.
The Associated Press contributed to this report.
Source by [Fox News]