A 20-foot-high security fence and a heavy metal gate manned by the police surround Baby Stockholm – it's not a floating prison, the government insists – but it sure feels like one when you arrive.
As we walk up the gangway, it's clear the barge isn't ready yet. The final electric wires are being installed, a lick of paint is being applied.
Most of the 200 bedrooms in use are twins (some are four- and six-berth rooms) – all with metal bunk beds, a TV and en suite.
Each mattress is provided with towels and a bar of soap. The rooms are basic and functional.
Asylum seekers can arrive in Weymouth via a dedicated bus – but the government aims to reduce the need to leave – so there is plenty to do on board.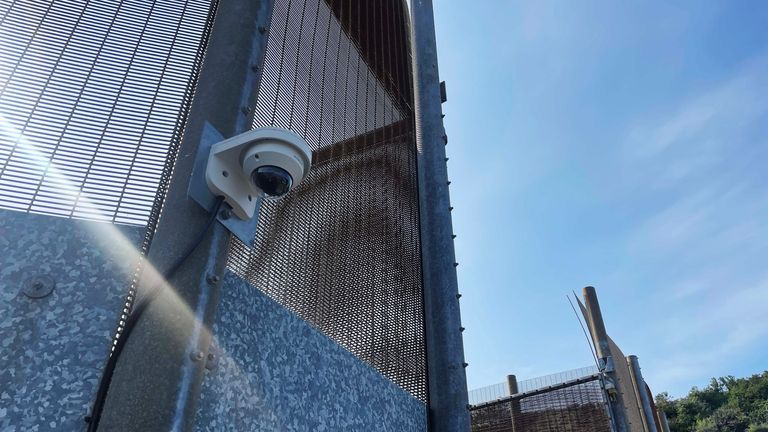 Cream leather sofas fill the film and TV room, the gym has treadmills and weights and an IT room with one PC for every 20 people.
In the middle of the barge are two outdoor courtyards – they've been painted green and will soon be dotted with basketball hoops and picnic benches.
Locally-provided activities could include hiking, soccer and allocating asylum seekers, officials say. Tickets to watch football and cricket are also on the cards.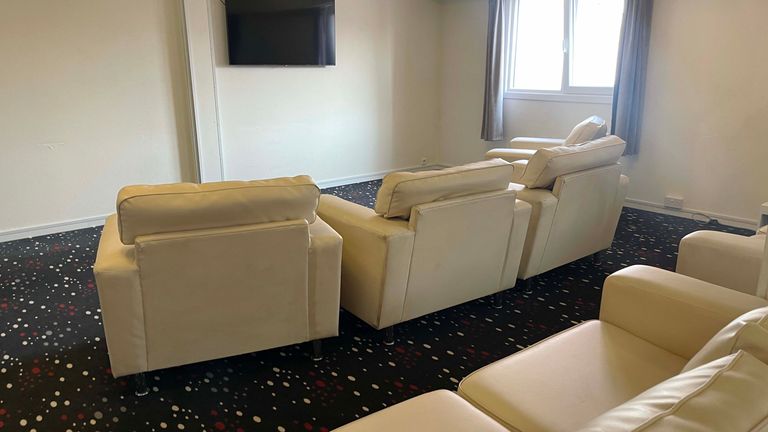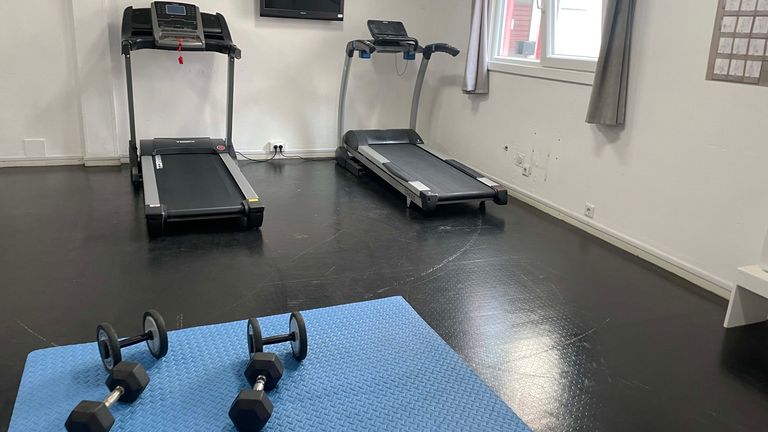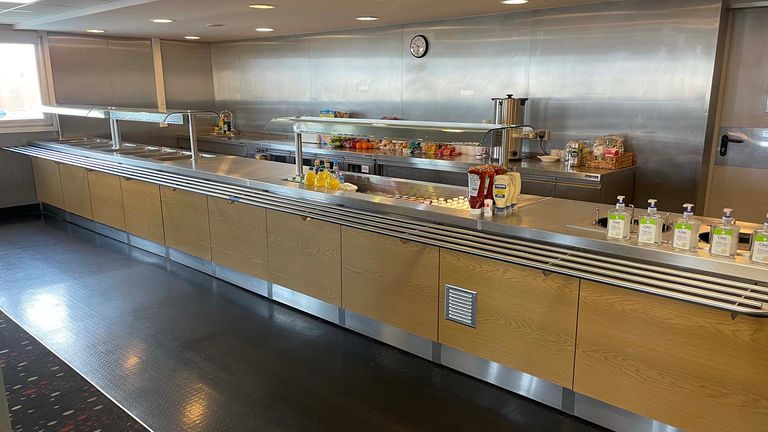 There will be 24/7 security – with 16 security guards on shift.
A number of medical rooms will be staffed by a full-time nurse and a part-time GP to ensure the protection of local NHS services, providing health care at £1,900 per occupied bed.
Read more:
Controversial barge designed to hold 500 asylum seekers arrives in Dorset
MP calls for safety reports on Asylum barge as it nears Dorset docks.
In the canteen, a wall menu lists dishes such as oriental kofta, chicken kababsa, fish curry and Egyptian beef with potatoes – we're told the aim is to source local produce.
Basically Barge feels like a history ferry. A fine for a night or two, but 499 others could have a different case for up to nine months.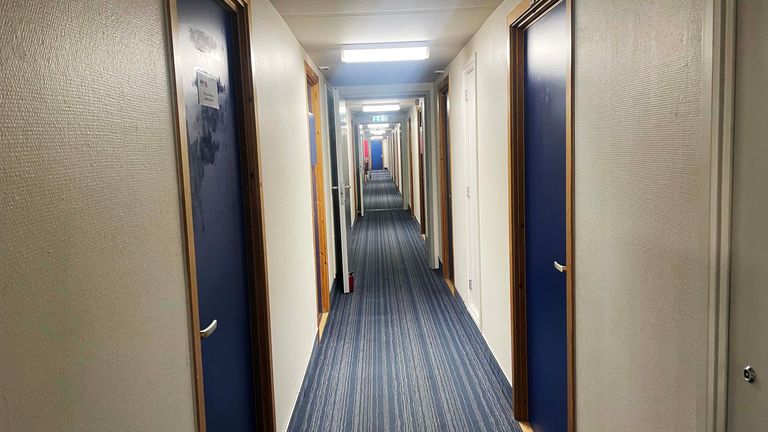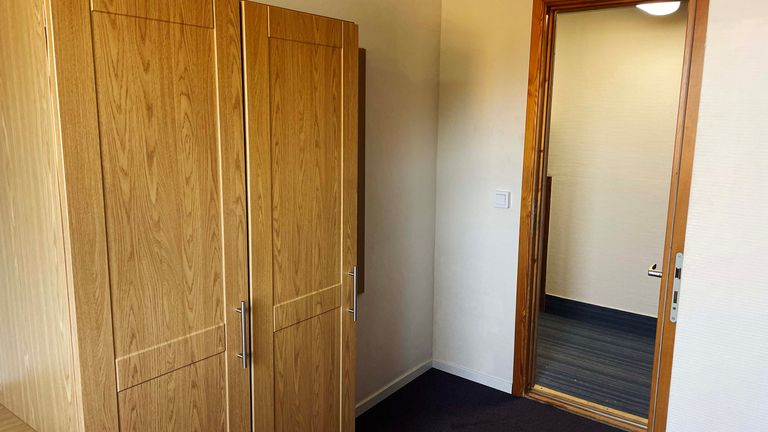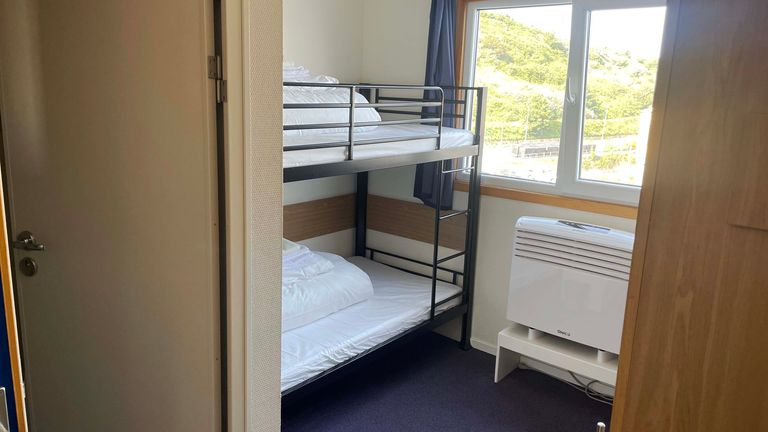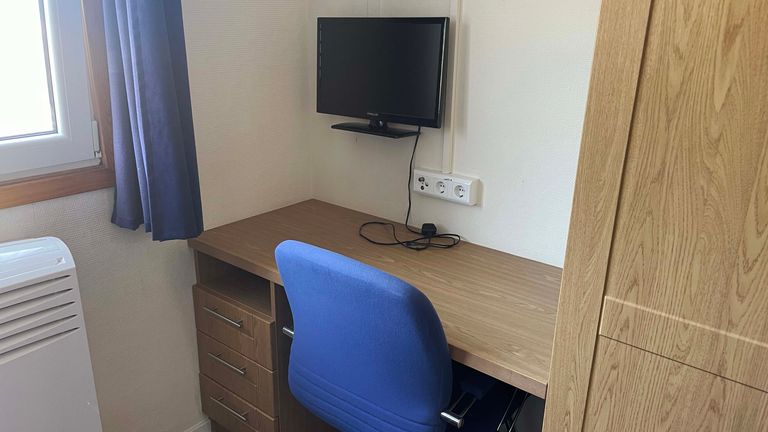 Balancing basic amenities with at least some luxuries is an almost impossible challenge for the government. Deliver nothing and the barge could be a tinderbox, but every pound spent is scrutinized amid the cost of a life crisis.
As we leave our tour, protesters gather outside the door.
A Stand Up to Racism campaigner looks at our photos: "Regardless of whether they have a gym – it's a prison, isn't it? Or a slightly fancier version."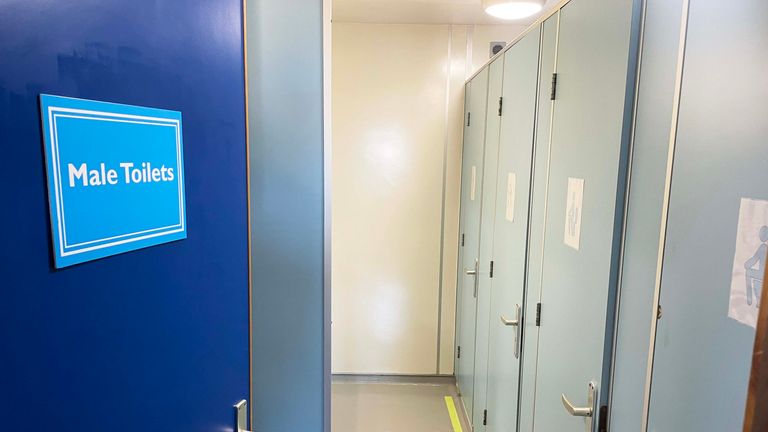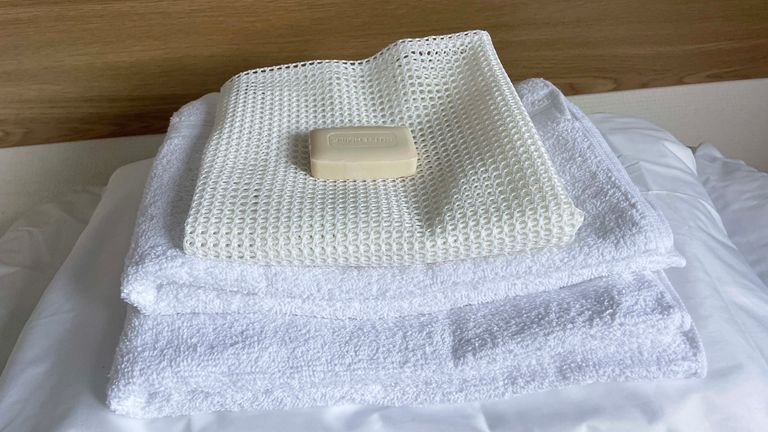 On the other hand, the No To The Barge group is assembled with placards.
"It's going to be a tinder box anyway," says one.
"You're putting 500 men, who don't know each other, into a very small area. Have you ever been to Portland in the winter? It's very dark – there's going to be problems."
Source by [Sky News]