Cases of Tuberculosis (TB) – a disease that kills more people than any other. Infectious disease – According to the Centers for Disease Control and Prevention (CDC), increased in the United States during 2022. And some doctors are concerned that limits on testing at the border may be partly to blame for the increase.
In 2021, the disease affected approximately 11 million people and caused 1.6 million deaths worldwide. World Health Organization (WHO).
Tuberculosis is a highly contagious disease caused by a bacterial infection. It primarily affects the lungs, but can also affect the brain, kidneys, and spinal cord.
Required testing limits may be: CDC
The CDC says all refugees age two and older must be tested for tuberculosis before entering the United States.
Texas City reports syphilis outbreak amid 'limited supply' of penicillin drug
"By law, immigrants diagnosed with an inadmissible condition are not permitted to depart the United States until the condition has been treated," the agency said on its website.
CDC uses its Electronic Disease Notification (EDN) system to notify federal, state, and local health departments. Immigrants and refugees Those who have medical conditions that require follow-up.
However, this process has limitations.
"By design, the EDN system only collects information for about 10% of immigrants who have a medical classification abroad," explained Neha Sood, health communications specialist for the CDC. Atlanta, Georgiain a statement to Dr. Mark Siegel, clinical professor of medicine at NYU Langone Medical Center and Fox News medical contributor.
"Some losses were likely due to human error, resulting in potential underestimation of migrants with clinical classification."
"Thus, DHS [Department of Homeland Security] The data were used to estimate immigrant differences."
Sood added that human error also occurs to some extent.
"Because data transfer for immigrants during the study period relied primarily on staff at ports of entry to accurately review and maintain each immigrant's paper forms with medical classifications, some losses were likely due to human error, resulting in potential underestimation of medically classified immigrants."
Dengue cases could hit near-record high this year: What to know about the tropical infectious disease
While health departments "provide encouragement and incentives" to share immigrant test results with the CDC, Sood said there's always an opportunity for "underreporting."
"The proportion of immigrants, refugees and other eligible persons who completed post-arrival testing may be higher than indicated in this report," he added.
Although the CDC has a "comprehensive surveillance system" to detect diseases that spread within the U.S., the agency does not track diseases by immigration status, Sood explained.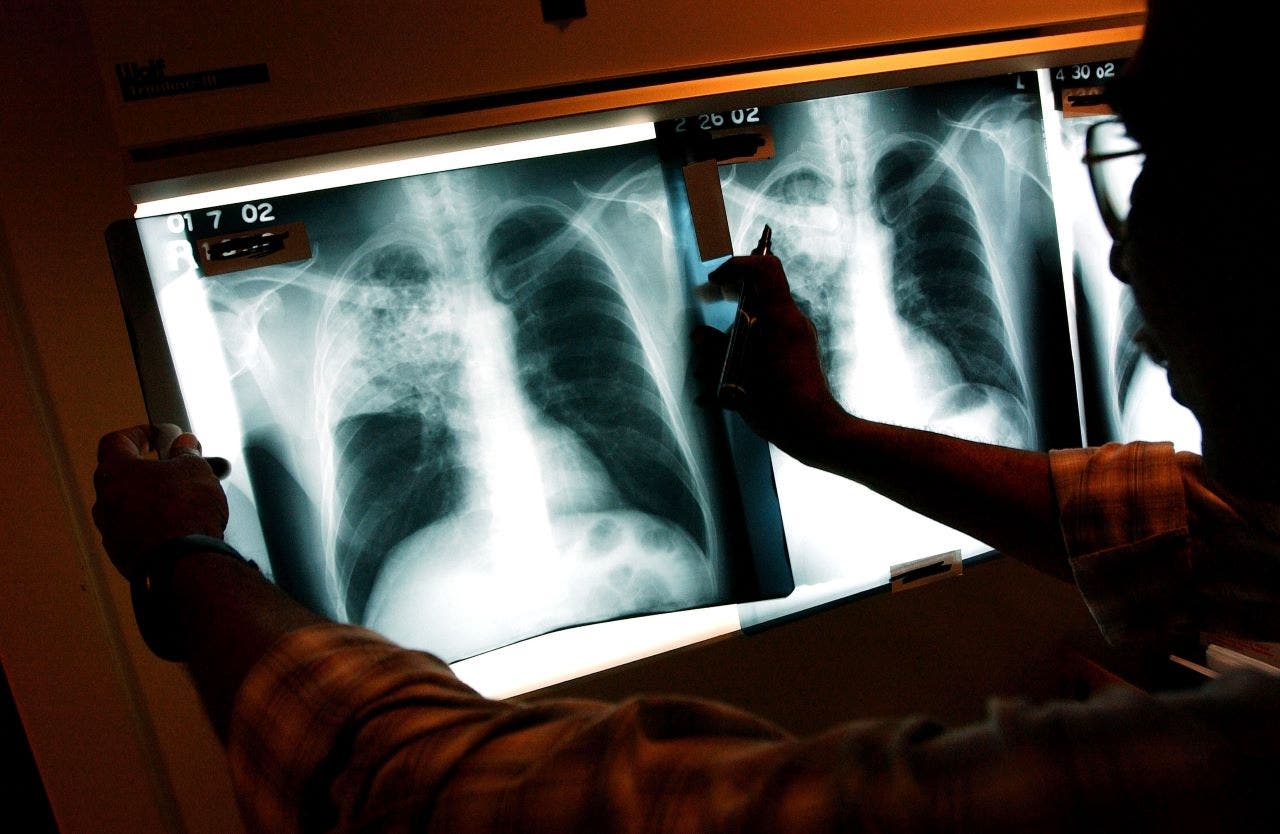 Linda Yancey, MD, an infectious disease specialist with Memorial Hermann Health System. Houston, Texassaid she regularly sees people who have screened positive for the disease and need treatment to prevent the development of symptomatic disease.
"Tuberculosis is very common in Texas, especially in big cities," he told Fox News Digital. "Houston is an international port of entry, so we get a lot of people from TB endemic areas."
Most of the tuberculosis cases seen at Memorial Hermann are among people from Africa and the subcontinent, Yancey said.
"People can have TB years before they become infectious."
"I've found that immigrants who test positive for TB are more likely to have the drug-resistant strain," he told Segal.
"This is likely due to over-the-counter meds and antibiotics available in Mexico and other Central and South American countries – these patients have incompletely treated their cough on their own," Hodges continued.
"It's becoming more common with the last two years of open borders."
Dr. Segal explained. "Here in the US, we use INH, Rifampin, PZA, Ethambutol and others. If you use an over-the-counter antibiotic that only partially cures TB, resistance is more likely to develop."
Facts about tuberculosis symptoms, diagnosis and treatment
Tuberculosis is very common, but only 20% to 30% of people who develop it are infected, according to Mount Sinai.
Most new infections occur when the bacteria enter the air after an infected person coughs or sneezes, and is then inhaled by someone else.
Three adults have died from a Lyseria outbreak in Washington state, the health department has confirmed
The majority of people who get the infection will have no symptoms and are not contagious, which is called "latent tuberculosis."
People who have an "active infection" develop the disease, experience symptoms and can potentially spread it to others.
During the first stage of TB, most people do not experience any symptoms, although some may have a mild fever, cough and/or fatigue.
Patients who develop an active infection – either soon after the initial infection or after months or years of latent infection – have cough (sometimes with blood or mucus), chest pain, pain when breathing or coughing, fever, chills, Weight lossNight sweats, loss of appetite and/or fatigue, according to the Mayo Clinic website.
Some people may develop extrapulmonary tuberculosis, which is when the infection spreads from the lungs to other parts of the body.
"If you have tuberculosis and are treated, your outlook is good if you have followed the instructions and taken your medication for as long as you should and as directed."
Source by [Fox News]