White House press secretary Karen Jean-Pierre condemned Texas Governor Greg Abbott's decision to install razor wire barriers in the Rio Grande to prevent migrants from crossing the US-Mexico border.
Jean-Pierre made the comments during a White House press briefing on Wednesday, saying Abbott's decision was "cruel" and "inhumane." The White House official declined to say whether President Biden has discussed the issue with the Mexican government.
"Texas is installing these buoys with razor wire on the Rio Grande near Eagle Pass. Mexico is now asking Texas to remove these barriers. They say the state is violating international agreements and they raised this with the administration three weeks ago. Do you agree with Mexico that Texas is violating these international agreements?" asked a reporter.
Jean-Pierre responded, "This governor has treated the situation we're seeing at the border in an inhumane manner." "It's brutal, the actions he decides to take. He takes it. [action] Instead of dealing with the issue in a way that we can reach a solution and work together, he turns it into a political stunt."
China is trying to gain a foothold on America's doorstep amid border crisis, top Republican warns
"I cannot speak to the discussions with the Mexican government three weeks ago," she added. "I don't have any information to share if that came up in the conversation."
Texas will deploy an inflatable barrier along the Rio Grande River at Eagle Pass
Mexico sent a diplomatic note to the US government earlier this week saying that Texas Deployment of floating barriers. Boundaries and water treaties with the Rio Grande may be violated.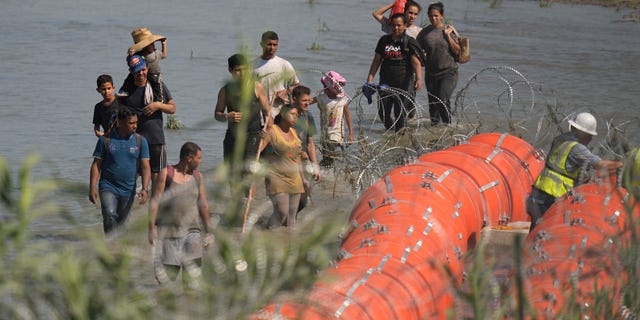 Texas began removing the new floating barriers in early July, but immigrant advocates have raised concerns about drowning risks from the buoys. Environmentalists also questioned the impact on the river.
Texas Legislature's First Special Session Focuses on Border Security, Property Tax Cuts, Abbott Reveals
Abbott's office has defended the inflatable barriers, arguing that they would "actively prevent illegal crossings between ports of entry by making it more difficult to cross the Rio Grande and reach the Texas side of the southern border."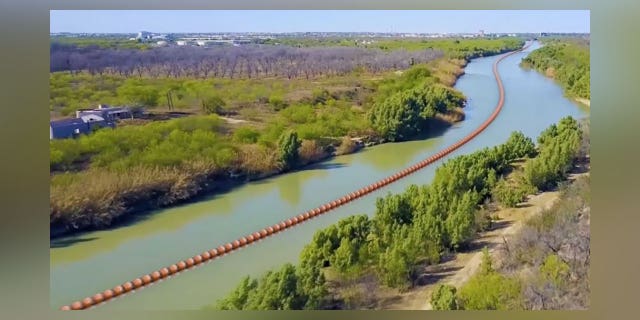 Click here to get the Fox News app.
"Texas has pushed back against growing numbers of immigrants and held the line to keep people out of Texas — but more needs to be done." Abbott said last month. "The Texas Legislature has taken steps to ensure we continue to respond robustly to President Biden's escalating border crisis, including allocating $5.1 billion for border security."
Fox News' Greg Norman contributed to this report.
Source by [Fox News]